Most people believe that having enough life cover, preferably through a term insurance plan, is enough. But natural calamities can wipe out your assets completely, warns Sarbajeet K Sen.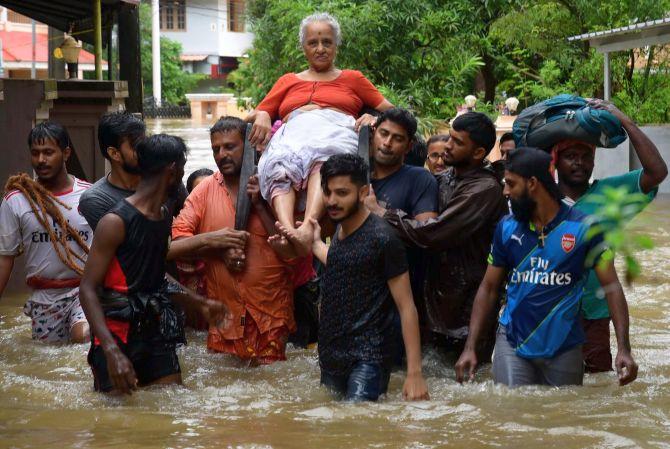 In the past few days, heavy rainfall has dominated the headlines.
Over 100 people died in the Bihar rains, and there has been significant damage to property and vehicles.
Just a few weeks ago, Mumbai faced a similar problem, as heavy waterlogging caused a lot of damage.
With more such events happening, home and vehicle owners need to have non-life insurance policies that cover such events.
Most people believe that having enough life cover, preferably through a term insurance plan, is enough.
But natural calamities can wipe out your assets completely.
"Most people ignore the probability of facing financial losses due to natural calamities, or the damage that can occur to their property and belongings. We have seen colossal damages that floods, earthquakes, heavy rains, tsunami, and cyclones have caused," says Rakesh Goyal, director, Probus Insurance Broker.
Protect your home
For most people, home is their biggest asset.
Tragically, while they are willing to spend lakhs and sometimes, even crores to buy a property, they are unwilling to get a proper cover, which would cost barely a few thousand.
Home insurance can reduce the damage to your finances.
"Having property insurance for your home, housing society and business premises is an excellent way to stay protected financially in case of any such unfortunate events. It helps you get back on your feet to reconstruct, and get coverage for damaged or lost contents," adds Goyal.
In fact, even if you are staying on rent, it makes sense to insure expensive goods in the house.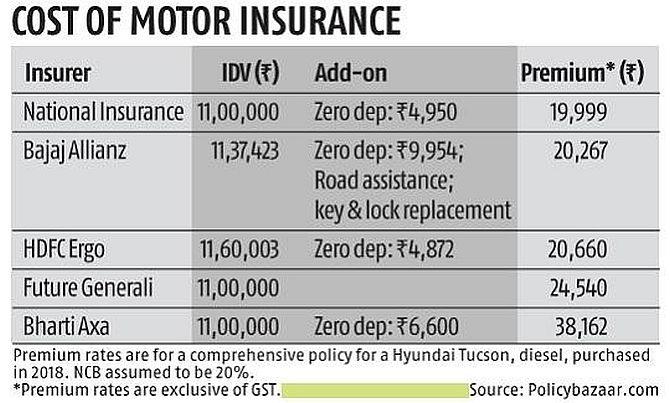 Insure your car
Most Mumbaikars will identify with this one.
Almost every year, scores of vehicles are damaged due to rains and waterlogging.
One must buy a comprehensive cover to protect against loss.
"Comprehensive isurance plans cover both third-party as well as own damage to the vehicle," says Anik Jain, co-founder and CEO, Symbo India Insurance Broking.
Third-party liability insurance policy covers loss/damage done to the third party only.
This includes third-party property damage and third-party bodily injury.
Own damage covers lost/stolen vehicle, total loss, accidental damages to the car and damage due to man-made and natural disasters.
People staying in waterlogging-prone areas should also buy a zero-depreciation cover that pays for the actual cost of replacement.
Add-on covers such as engine protector also should be purchased along with a comprehensive auto insurance policy.
Buy enough health cover
Natural calamities can lead to severe diseases and epidemics in the aftermath, which can cause a massive dent in your wallet.
To tide over such situations, buy adequate health insurance cover for yourself and family.
"Choice of sum insured varies on the basis of income level, city of residence, family history of critical illness, etc. However, we recommend a minimum sum insured of Rs5 lakh for a family," says Jain.
Goyal points out that health insurance coverage should be reviewed periodically.
"Always re-evaluate your policy and make the required amendments to the health insurance policy. If you feel the coverage isn't enough and want to increase the sum insured without burdening your pocket, you can look for a super top-up plan," says Goyal.