With its fluidic design, Santa Fe looks and powerful engine under the hood, Hyundai Creta is quite an interesting SUV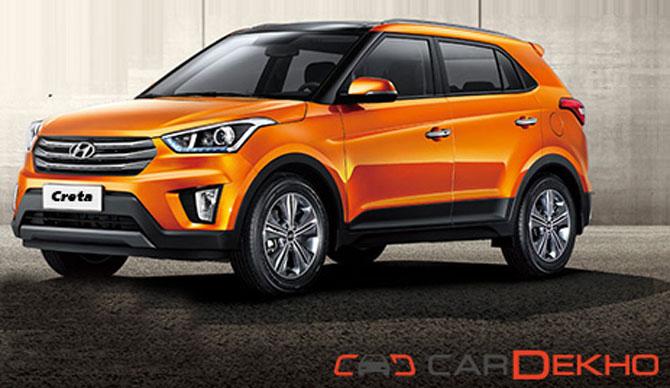 With the market for compact SUVs growing in India, South Korean auto giant Hyundai has decided to jump into the bandwagon and will soon launch its compact crossover Creta. Hyundai Creta has already been launched in China and is being sold as ix25 there, but in India and rest of the world it will be retailed as Creta. As the name suggests, it comes from the word 'creative'.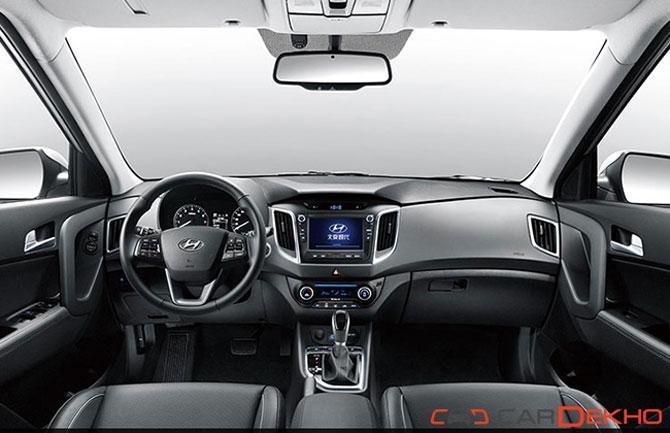 The car looks all set to rival compact crossovers like Renault Duster, Nissan Terrano, Ford EcoSport, and even Mahindra Scorpio, Tata Safari Storme and soon to be launched Maruti's crossover S Cross. The price range of Hyundai Creta is expected to be between Rs 800,000 and Rs 12 lakh. As per reports, it is expected to hit the markets in July. Coming from the Hyundai stable, the SUV is loaded with plenty of features. Let's find out all about this SUV.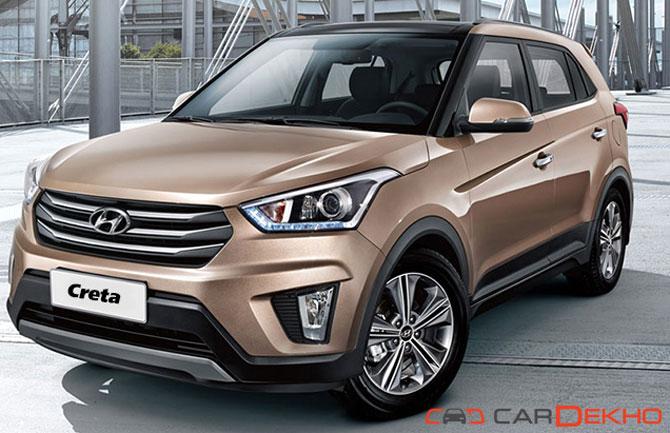 Santa Fe inspired Looks: Creta has taken design cues from elder sibling Santa Fe, one of the best looking vehicles in its segment. Creta, too, will boast of Fluidic design philosophy. The headlamps are in the shape of a projector with daytime running lights. The alloy wheels get diamond cuts and an all around body cladding with a wrap in the taillights.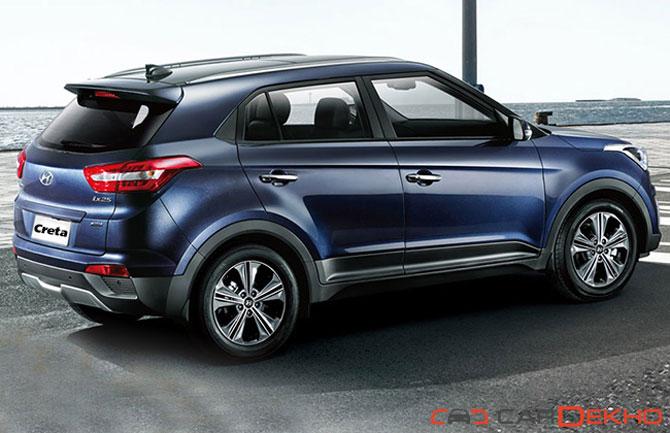 Shared engine from Verna: The engine which is found in Verna, will also be working under the hood of Creta. This has been done so that prices and competition can be kept within reach. It will boast of a 1.6 litre and 1.4 litre diesel engine and 1.6 litre petrol engine. The 1.4 litre petrol engine will not be there in Creta, as it would fail to give adequate power to this compact SUV. The 1.6 litre diesel engine will churn out a power of 120+bhp and 260 Nm of torque, giving this hot SUV the much needed power.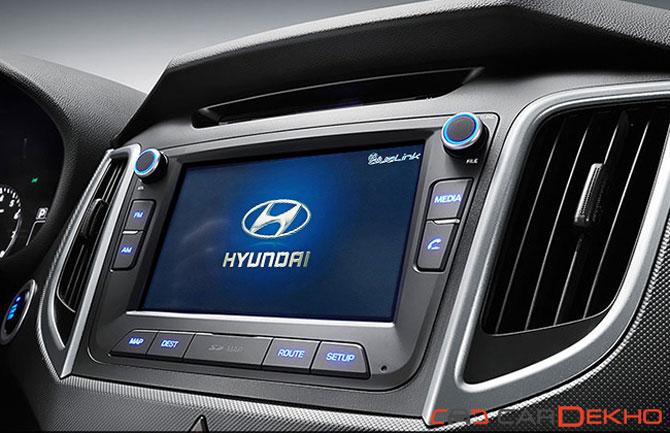 Blue Link Infotainment System: The Chinese ix25 sports Hyundai Blue Link Infotainment System and as per spy shots, Creta, India, too will get the same. The touchscreen has a built-in navigation system with smart phone integration through mobile app. The Blue link technology also offers remote start where the driver can start the engine from a Blue link app. One can even recover a stolen vehicle with blue link technology and can even remote lock and unlock the car.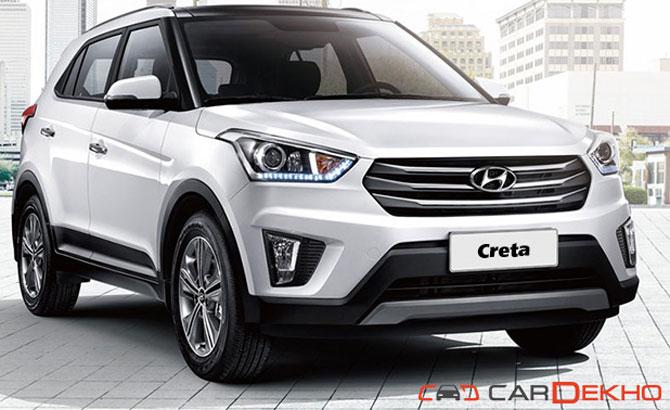 Automatic Transmission and AWD*: In the Chinese market, this SUV comes with 6-speed manual transmission with petrol trim and it is speculated that Hyundai India too will offer the same in Creta, if not at launch maybe later.
Also AWD is being offered in China and with major rival like Renault offering the same in Duster and Maruti too bringing out AWD with its upcoming S Cross, it would be of no surprise if Hyundai too launches an AWD version.
To know whether Creta will offer both 6-speed manual and AWD we need to wait till its launch. However, there is no doubt about 6-speed manual for diesel and 5-speed manual for petrol.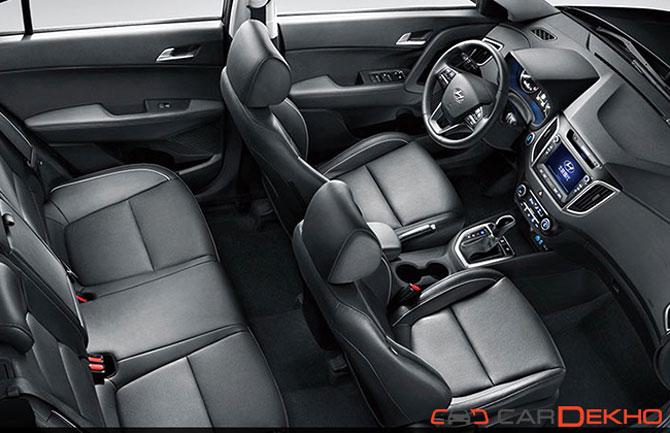 Spacious: Creta is not a sub-4 metre sedan when compared to Ford EcoSport, but it is shorter when compared to Renault Duster. Creta measures 4270 mm in length whereas Duster stands at 4315 mm. The wheelbase is larger than EcoSport but again shorter than Duster. Though smaller than Duster, it can easily accommodate five people.
With its fluidic design, Santa Fe looks and powerful engine under the hood, Creta will certainly get your heartbeats racing.
Please note: The images are of right-hand drive Creta.
Powered by


CarDekho.com offers the best platform in India to research cars online. Make better car buying decisions using features like car research, reviews, car comparisons, discounts, on-road prices etc. on CarDekho.com.
---
*An AWD vehicle is one with a powertrain capable of providing power to all its wheels, whether full-time or on-demand. The most common forms of AWD are: 4×4, also known as four-wheel drive and "4WD", reflecting two axles with both wheels on each capable of being powered.