'We will continue to refine our operating model to drive more simplicity and nimbleness.'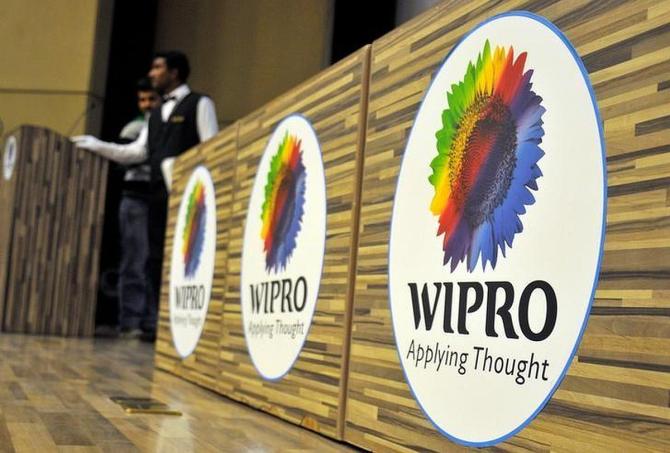 Wipro delivered a strong performance in the September quarter, and more importantly indicated that it has much better visibility of the business environment now than in the previous quarter.
In an interview with Bibhu Ranjan Mishra & Sai Ishwar, Wipro's new CEO & MD, Thierry Delaporte, bottom, talks about the reasons behind the optimism and how the Bengaluru-based firm is coping with the changed environment.
what has changed in the last three months?
I'm just lucky. There couldn't be a better spirit inside Wipro. I'm constantly connecting with our teams.
I can see the intent to go aggressively at the market and resume growth and close the gap with our larger peers.
There is a good alignment of stars and we hope to continue to surprise the market.
growth seems to be driven by a select few verticals. When do you expect impacted verticals to pickup?
The banking, financial services and insurance segment has seen very good volume of deals, including some large ones.
It is a sector where things can rapidly change, but I'm optimistic based on what I'm seeing right now.
Retail and consumer sector has certainly revived, and is back to a good trend of deal generation.
The aerospace and automotive sectors have not had a great time over the past few quarters.
In the manufacturing space, the impact of the pandemic continues, but the need for transformation is such that I'm confident that over a quarter or two it is going to go back to growth.
do you have any indication of what client budgets will look like next year?
What I have seen often is there is an intent (by clients) to reduce expenditure.
But in reality, spending on technology actually increases because it is more pervasive.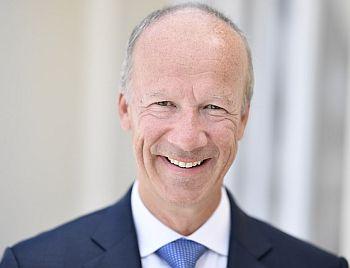 It is not the CIO alone spending on technology, but the chief marketing officer, chief of supply chain, chief digital officer -- all of them are asking for technology.
This is a business requirement and I don't think it is going to reduce.
What will happen is that there will be a reduction in spending on legacy processes, which will accelerate further.
What are your plans to reinvigorate the company?
Broadly, we are focusing on five main areas.
First, we are focussing on large clients and will go for large deals, as opposed to going after new clients.
Second, we want to constantly focus more on markets and sectors in which we can have a true impact and claim a leadership position.
Third, we are continuing to refine our offerings by creating more vertical differentiation.
Fourth, we will invest in talent and acquire the best domain and technology expertise.
Finally, we will continue to refine our operating model to drive more simplicity and nimbleness.
How do you plan to chase and win more large deals?
We have our global client partners who play a critical role in our organisation.
These people are the ones serving the customers.
I'm going to continue to enhance and reinforce their power to give them more weapons and tools, so that they have a bigger impact with clients.
We are also going to create a team of big dealers because it requires different attributes - commercial and negotiation skills, ability to structure complex programmes to mention a few.
And then, working with partners is often about choosing the places where we want to co-invest.
I will have a team that will drive specifically across the organisation the priorities we will have set with each of these partners.
What is your view of the work-from-home strategy?
I will try to be pragmatic. One, the world has changed and we need to reflect on that. And I don't think the world will go back where it was.
We have learned now that our people can work from home and be very productive.
But they also need to connect with the rest of the organisation for the culture, sense of belonging.
So, we will not be in a 'no office' or 'no home' scenario.
I believe in a hybrid model where people will have more flexibility and no judgement will be based on whether people choose to work from home or office.
The client will also tell us how they want us to work.
Finally, I don't think I feel the need to throw projections over the next 12 or 18 months.