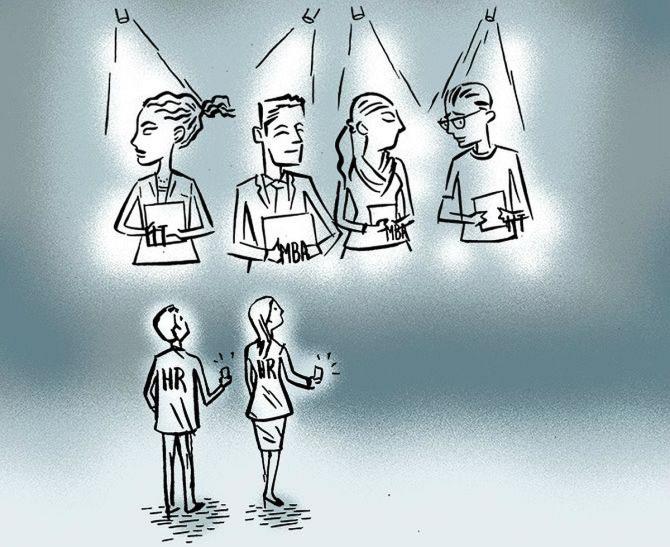 Infosys is on a much stronger wicket today than where it was a few years ago, despite the impact of the pandemic on the business, says its CEO and MD Salil Parekh.
In an interview to Bibhu Ranjan Mishra and Sai Ishwar, Parekh talks about the company's plans with regard to salary hike deferment, fresher hiring, acquisitions, and much more.
What has changed for Infosys in the past few months?
We are seeing a lot of traction with our clients, especially in areas like digital and cloud.
Many large enterprises are looking to accelerate their digital journey, and we have been fortunate to be part of that.
There are also a lot of interest in efficiency and automation.
The third area is with respect to (vendor) consolidation.
In March, when the pandemic broke out, Infosys was able to mobilise work-from-home extremely effectively.
Because of that, many of our clients have increased their trust in our delivery, and we are seeing more work coming our way as they divert work from other service providers which were not able to fulfill their needs.
You had a strong performance in Q1 despite the impact of the pandemic. Do you expect to maintain that momentum?
We gave a revenue growth guidance of 0-2 per cent and a profit margin for the year similar to last year.
While I can't comment on Q2, the numbers that we will announce at the end of October, we absolutely stand by the guidance.
While more tech spending is happening in digital, the shelf life of digital products is shorter. What does it mean to you?
IT services firms that worked in areas like e-commerce, cloud, and digital are benefitting because of the unusual global environment, while those that started late want to go faster now so that they can catch up.
All this has been extremely positive for Infosys.
Is WFH leading to higher employee productivity, and is it going to be there in the longer run?
We have noticed that productivity has been quite good and clients are quite positive on how the work is going on.
We don't have a visibility today whether to continue with this for many quarters.
As and when the medical crisis is contained, we will have a mix environment with a little bit more flexibility for employees (to work from home).
Is Infosys continuing with employee hiring?
In Q1, we had hired over 5,000 people across the company.
In Q2 so far, we are continuing with our hiring.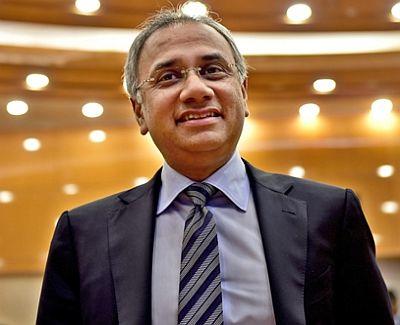 We will see what that number will be at the end of the quarter.
We will continue with the campus hiring programme this year as well, though we have not finalised the number.
The pandemic has also resulted in a lot of cost saving for companies like yours. Are the clients asking to pass on some benefits?
We were always working with our clients to make sure that we are able to support them.
But to be fair, there has not been too many request for those kinds of situations (to pass on cost benefits).
You have done a couple of smaller-size acquisitions this quarter. Are you looking for more, and in which areas?
We announced an acquisition, which is in the medical devices and e-learning services space.
We feel these are the sectors that are quite promising for the future.
We are looking at other acquisitions broadly in the digital ecosystem such as cloud, data, and IoT.
Are you also looking at making bigger acquisitions as well?
Yeah. We are open. Fortunately, given our size, our overall strategy has been quite successful in the last few years.
We are open to large acquisitions as and when we see something that will be strategically relevant.
Now that things are looking better, would you consider revisiting the decision of freezing salary hike?
As we see things are coming out of the medical crisis situation and the company's situation changing, (we will) look at all of those and make sure that we are making those decisions based on where things stand.
We have to still be careful as we go through the next few quarters and make sure the medical crisis is behind us.
Experts have started saying that Infosys may have regained its position of IT bellwether. Do you believe so?
It is best for other people to decide whether we are a bellwether or not.
My focus is to work with our clients.
What is clear now is, some of the decisions we had taken have helped us position ourselves in a better place today than we were a few years ago.