'Chinese companies have acquired stakes in 13 ports in Europe, including in Greece, Spain and, most recently, Belgium.'
'Those ports handle about 10 percent of Europe's shipping container capacity,' points out Ambassador M K Bhadrakumar.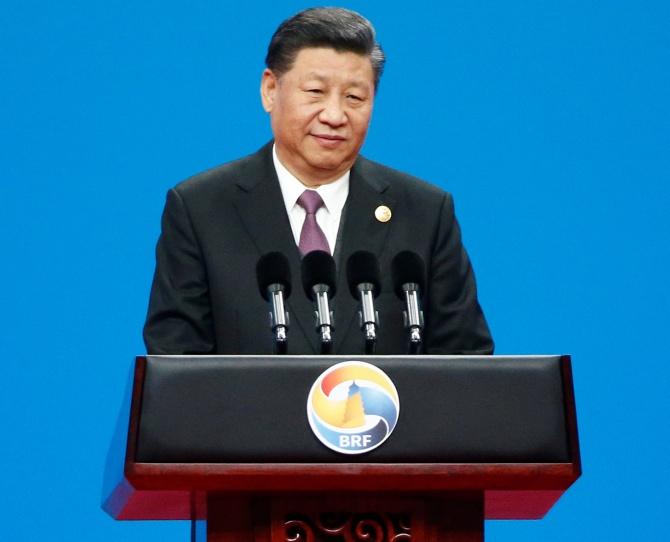 The tunnel vision of Indian strategic analysts with regard to China's Belt and Road Initiative has become the mainstream opinion in the country, inevitably.
This is unfortunate because it is a flawed assumption basically to conclude that the tiny slice one sees through the tunnel is the whole world.
Indian analysts have made Sri Lanka a test case for the BRI. But that is neither here nor there.
The fact of the matter is that BRI has come to be the centrepiece of China's foreign policy, which has a global reach.
The BRI is doing extraordinarily well in the theatre that matters most to China -- Europe.
Some two years ago, the American think-tank Stratfor ruefully entitled an essay For China, All Roads and Belts Lead to Europe. It was prescient in some ways.
Take China's expansion into European ports as part of its new Maritime Silk Road.
In the past decade, Chinese companies have acquired stakes in 13 ports in Europe, including in Greece, Spain and, most recently, Belgium, according to a study by the Organisation for Economic Cooperation and Development. Those ports handle about 10 percent of Europe's shipping container capacity.
It makes sense for China to prioritise its Maritime Silk Road in the European continent because China is the European Union's biggest source of imports and its second-largest export market, adding up to more than $1 billion in trade per day. And sea shipping outweighs rail or air freight.
The biggest Chinese investment so far has been in the major port of Pireaus in Greece.
The sale of Pireaus to a Chinese firm was as part of the left-wing Syriza party government's defiance against austerity demands from international creditors.
Nonetheless, it was a stunning event as the port has served as Athens' shipping harbour since the ancient Greeks ruled the seas 2,500 years ago.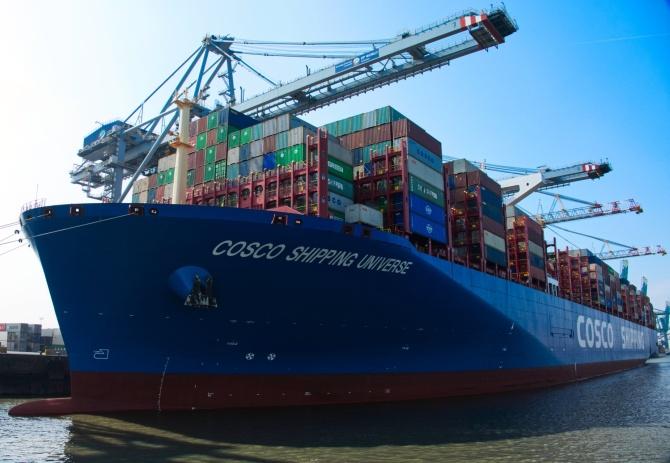 For China, it was a brilliant breakthrough that its state-run shipping behemoth, COSCO Group snapped up the 67% of Pireaus port the Greek government controlled.
For Greece, the sale money was a godsend. And in return China got a role in operating Europe's infrastructure as a partner.
Of course, China had big plans. Huawei now runs a logistics centre in Pireaus port, and a Chinese-built rail link is being constructed to connect Pireaus with Central Europe -- a route that takes much shorter time than the regular journey by container trucks and freight trains from Europe's three major ports of Hamburg, Rotterdam, and Antwerp.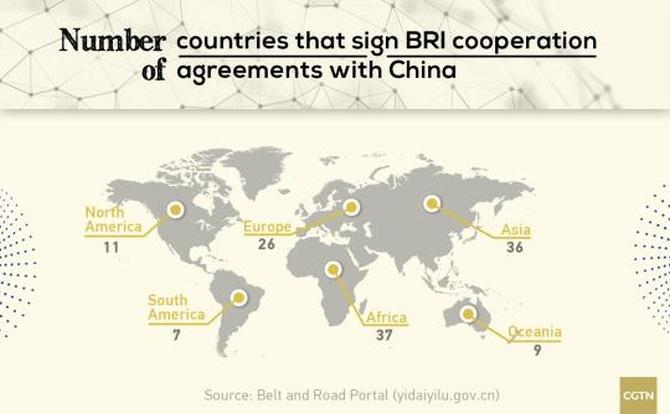 The COSCO massively upgraded the Pireaus port's outdated crane system and built a new deep-water dock capable of accommodating giant container ships.
Unsurprisingly, traffic in Piraeus has rocketed and the port has got into the big league of Europe's container ports.
Importantly, China turned around the port, which was in debts, into a money spinner.
After two years of Chinese operation, the port posted a 147% improvement year-over-year, bringing in EUR 27.9 million in profits.
The Piraeus port's phenomenal success has become a BRI blockbuster.
Conceivably, the Greek venture into the BRI inspired Italy to 'defect' in March and become the first G7 member country to join the BRI.
In April, Switzerland formally announced that it supports the BRI.
Since then, a memorandum of understanding has been signed to intensify cooperation on trade, investment and project financing in third markets along the routes of the BRI.
At the signing ceremony in Beijing, Swiss President Ueli Maurer told the media, 'The projects within the BRI are the most important investment projects of this century. If we want prosperity -- and we want prosperity -- there has to be investment first. This project will serve the entire world.'
Now comes the report from Shanghai on May 16 that Dunkirk port in France is keen to partake of the opportunities provided by the BRI.
Trade between France and China is booming ($62.9 billion in 2018) and Dunkirk port which is situated at the heart of a triangle between Brussels, London, and Paris expects vast scope for expansion via the BRI.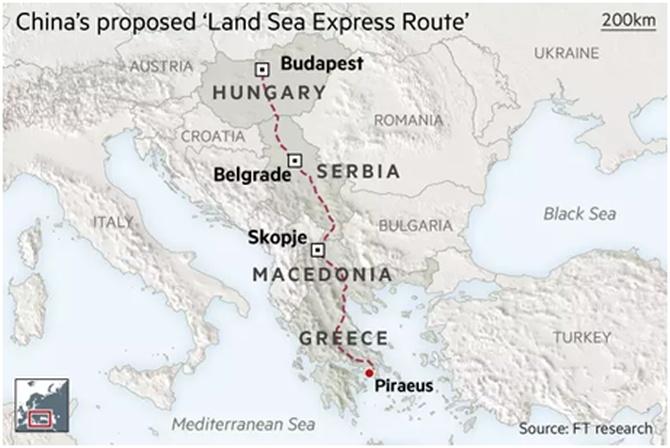 This is the whole point. The tunnel vision of Indian analysts is doing incalculable harm because the erroneous conclusions being propagated in the media misleads public opinion.
Unfortunately, quite a bit of all this is also happening under the tutelage (or patronage) of Sinophobes within the Indian establishment.
Even though relations with China is hugely consequential, there is very little original research in India over the BRI as such.
Evidently, China didn't boobytrap Greece, Italy, Switzerland or France or got them entangled in the BRI web.
On the contrary, these industrial countries saw definite advantages in participating in the BRI.
None of these countries would have any reason to fear a 'debt trap', because debt trap is not applicable to economies that have the capability to make repayments (which includes India, by the way.)
And if countries get trapped in debts, it is because they lived far beyond their means. As for that matter, even Sri Lanka's so-called 'debt trap' has nothing to do with the BRI.