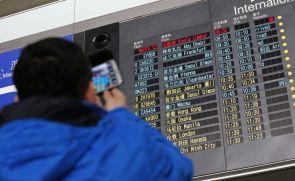 Malaysian consul general in India Mohamed Hatimi Abas categorically denied on Wednesday that his government had hidden any fact about the missing Malaysian Airline aircraft, during his visit.
"It is a wrong perception about our government. Since there were many possibilities linked to the plane's fate, people took it otherwise. But, I want to tell you that we never tried to hide anything from the people," Abas said during his interaction with reporters at the Malaysia Services Exhibition.
He assured that the Malaysian government is doing everything possible. "Just like Indians, several Malaysian nationals were also on board the plane. My government is serious about the situation. Thus, we have sought help from more than 20 countries to find the missing aircraft," Abas said.
Five Indians and a Canadian of Indian-origin were among the 239 people on board flight MH370, when it disappeared over the South China Sea, an hour after taking off from Kuala Lumpur to Beijing on March 8.
Image: A man takes pictures of a flight information board displaying the Scheduled Time of Arrival of Malaysia Airlines flight MH370 (top, in red) at the Beijing Capital International Airport
Photograph: Kim Kyung-Hoon/Reuters