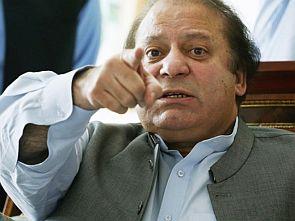 In one of his first decisions after assuming charge, Pakistan's new Prime Minister Nawaz Sharif has changed the name of his office.
"Prime Minister Muhammad Nawaz Sharif has decided to rename the Prime Minister's Secretariat as Prime Minister's Office with immediate effect," said a brief statement issued by the premier's media office.
Nawaz Sharif's buzz words: Pakistan, problems and promises
Nasir Mahmood Khosa, a senior bureaucrat from Punjab province, has been appointed the secretary to the prime minister.
Fawad Hassan Fawad was appointed the additional secretary to the prime minister.
Sharif was formally elected as prime minister by the National Assembly or lower house of parliament on Wednesday.

He was sworn in hours later by President Asif Ali Zardari.