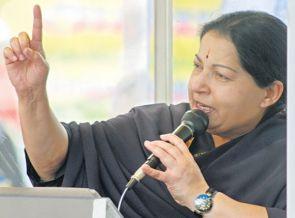 Union Minister for Rural Development Jairam Ramesh on Thursday sanctioned Rs 1,846 crore to Tamil Nadu under the National Rural Employment Guarantee scheme and appreciated the efforts by the Tamil Nadu government in accelerating the programme.
Earlier Tamil Nadu was allocated Rs 2,844 crore making the total allocation Rs 4,690 crore, which is a substantial amount for Tamil Nadu. It is seen as a special favour shown to Chief Minister J Jayalalithaa from the Centre.

In New Delhi political circles are abuzz that the All India Anna Dravida Munnetra Kazhagam is being wooed to the Congress-led United Progressive Alliance for the 2014 Lok Sabha polls. A similar approach was also adopted in Bihar to win over Nitish Kumar's Janata Dal-United.