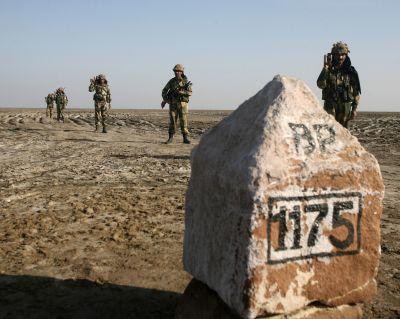 India is actively considering the Pakistani proposal on the talk schedule for remaining secretary-level meetings in the third round of resumed dialogue with dates on the crucial issue of water and Sir Creek being suggested ahead of the meeting between their prime ministers in New York in September.
While India has already expressed willingness to resume the third round of comprehensive dialogue, which was paused after beheading of two Indian soldiers by Pakistani army on the border in January, Pakistan has also shown eagerness to initiate the schedule and has suggested August 27-28 for the Wullar Barrage meeting between the water and power secretaries and September 16-17 for the Sir Creek maritime boundary issue.
India has also "in principle" agreed to a meeting between Prime Minister Manmohan Singh and his Pakistani counterpart Nawaz Sharif on the sidelines of United Nations General Assembly in New York in September, sources said.
"Proposals for dates from Pakistan have been received last week. Both India and Pakistan are in discussion through diplomatic channels to identify mutually convenient dates for the remaining Secretary-level talks of the third round," official sources said in New Delhi on Sunday.
The third round commenced last September when commerce secretaries of India and Pakistan met in Islamabad. However, the round was paused due to the tension caused by the beheading of the soldiers on the border.
The sources said, the proposals were being examined and necessary approvals for the mutually convenient time slots were being obtained.
While Pakistan is to host talks on water and Sir Creek issues besides a meeting of the foreign secretaries on the Kashmir dispute where peace and security will also be discussed, India would host the interior secretary/home secretary-level meeting and defence secretary-level talks on the Siachen Glacier.
The round culminates with meetings between the foreign ministers who review the overall progress of the bilateral dialogue process.
According to the Pakistan daily 'The Nation', officials on both sides are also working on dates for meetings of the eight technical groups of the Pakistan-India Joint Commission.
Four meetings would be held in Islamabad and four in Delhi between September and October, the newspaper report said on Saturday.
The eight items included in the composite dialogue framework are Siachen; Wullar Barrage/Tulbul Navigation Project; Sir Creek; economic and commercial cooperation and friendly exchanges; terrorism and drug trafficking; peace and security and Jammu and Kashmir.
Image: BSF soldiers patrol near the international border with Pakistan at Sir Creek, Gujarat.
Photograph: Amit Dave/Reuters