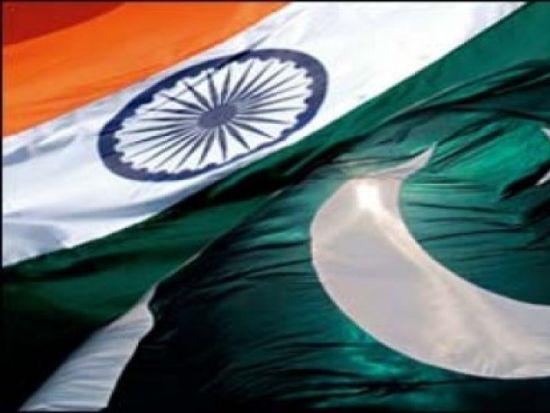 India and Pakistan on Tuesday agreed to hold a third round of meetings on outstanding bilateral issues in next two to three months, after a small pause in the wake of the beheading of Indian soldiers by the Pakistani army in January.
This was announced after a meeting between External Affairs Minister Salman Khurshid and the Pakistan prime minister's Special Adviser on Foreign Affairs Sartaj Aziz on the sidelines of ASEAN foreign minister's meet in the capital of Brunei, a first high-level meeting after the new government in Pakistan took over.
Speaking to media after the meeting, Aziz said "We have reviewed the various steps in the CBMs (confidence building measures) and in the composite dialogue that has been going on. We discussed ways of fast tracking them, because this is the part both sides want to accelerate, and this (meeting) is in response to that."
"We have agreed for different groups to meet in the next two to three months. People-to-people contact, visa relaxation regime has already been agreed. Trade meetings will also take place.
"There are number of steps being taken up and we hope that the two PMs can meet hopefully on the sidelines of the United Nations General Assembly in September, if not earlier. We are providing great political impetus to this dialogue process," he said.
On his part, Khurshid said Pakistan has once again extended an invitation to Prime Minister Manmohan Singh to visit Pakistan and he has responded to it warmly.
"Most important is that there is political will on both sides that to take these ties forward. This is important for the relationship and for finding resolution to contentious issues which arise from time to time. First of all, there is a need to take people-to-people contacts forward and to strengthen our institutional contacts," Khurshid said.
Asserting that the two countries will want to show specific steps moving forward, the External Affairs Minister said, "We are looking for dates for (meetings of the) Joint Working Groups under the Joint Commission in July and August."
Asked about the 26/11 trial in Pakistan, Khurshid said, "This is what we have discussed, and as I have told you. It is time now to move forward."