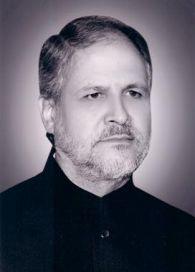 Lieutenant Governor Najeeb Jung on Friday ordered immediate rehabilitation of over 900 families after their houses were razed by the Railways in Mansarovar Park Metro line in northeast Delhi leaving them homeless in the shivering cold.
The Indian Railway personnel carried out the demolition drive on Thursday morning to free the railway land from "encroachers".
Around 175 homes were demolished leaving 900 people homeless, which included 500 children and 250 of them were aged three or under.
The LG has asked the chief executive officer of the Delhi Urban Shelter Improvement Board to arrange for the "immediate rehabilitation" of the people left homeless.
According to workers of the non-governmental organisation, Humana People to People India, who reached the venue, over 900 families were rendered homeless in an encroachment removal initiative by the Indian Railways "without any prior notice".
Among the many others was Sonia, whose shelter was razed few hours after she gave birth to her baby. Shivering and hungry by nightfall, the people burnt left-over items and wastes to lit up fire and spent the night.
Thirty-one-year old Kakhua Devi who has a two-month old baby spent the entire night in the freezing cold.
"At around 10 am on Thursday four JCB machines reached and without giving us any time they started demolishing homes. All our household things and blankets got destroyed and we spent the night without any shelter with my two-month old baby," she told PTI.
Fifty-five-year-old Santari Devi who had received her Adhar card from the hands of the former Delhi Chief Minister Sheila Dikshit cited the government's action as insensitive.
"It was so insensitive on their part to demolish our jhuggis where we have been living for the past so many years. Now we are out in the open in this freezing cold. Where will we go," she said.
Chief Executive officer of the DUSIB, Amar Nath said that there are two night shelter homes set up by Delhi Urban Shelter Improvement Board in 2010, one for the men and one for the women which are inadequate to accommodate so many people.
"The two shelter homes in total can accommodate around 100 people. For the time being as per the LG's order we are providing immediate relief materials like blankets and tents to the people. But in the long term we have to plan out something," he said.
Meanwhile, the LG reviewed the situation and expressed anguish at the conditions of these families. "Legal measures to remove these encroachers will be considered once there is better weather and alternate accommodation has been found," the statement said.