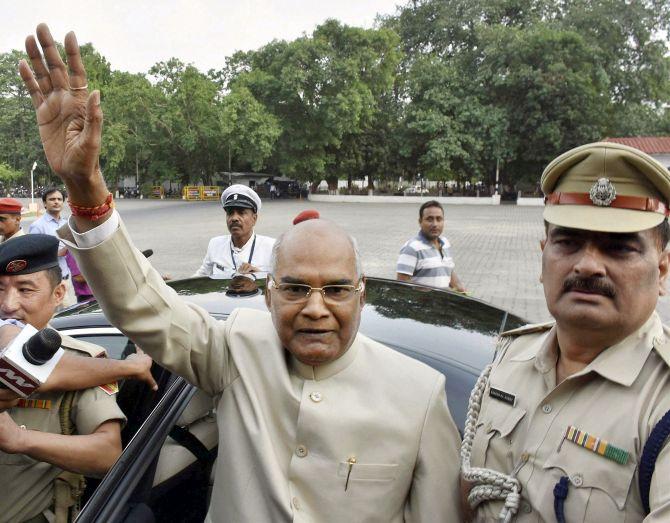 Bihar Governor Ram Nath Kovind has resigned from the gubernatorial post.
The resignation follows his nomination as the ruling National Democratic Alliance's presidential candidate.
President Pranab Mukherjee has accepted the resignation of Kovind as the Governor of Bihar, a communique issued by the Rashtrapati Bhavan said on Tuesday.
West Bengal Governor Keshari Nath Tripathi will discharge the functions of the Governor of Bihar, in addition to his own duties, it said.
The Bharatiya Janata Party on Monday announced the name of 71-year-old Kovind, a low-profile Dalit leader and a two-term BJP Rajya Sabha member, as its nominee for the president's post.
The presidential election is scheduled for July 17.
Mukherjee completes his five-year term on July 24.