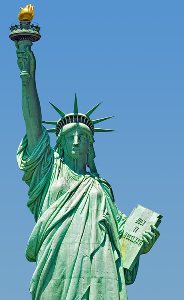 The US Citizenship and Immigration Services on Friday announced that it has reopened its window to accept petitions for H-2B visas with immediate effect for the year 2009.
In a statement, USCIS said about 25,000 of the Congressional mandated 66,000 H-2B visas are still left to be filled out for the fiscal year ending September 30, 2009.
On January 7, 2009 USCIS had announced to have received enough applications to fill Congressional mandated cap of 66,000 H-2B visas. However, the Department of State received far fewer than expected requests for H-2B visas and as a result, has issued only 40,640 H-2B visa for the fiscal year 2009.
Since there is much less time left between now and September 30, before which all these visas have to be used, USCIS has advised prospective employees and applicants to submit their petitions in the premium processing by depositing an additional fee of $1,000.
USCIUS said the petitioner must also indicate an employment start date before October 1, 2009. Petitions received on or after October 1, 2009, and/or requesting a starting date on or after October 1, 2009, will be considered towards the fiscal year 2010 H-2B cap and are subject to all eligibility requirements for fiscal year 2010 H-2B filings.
Unlike the H-1B, which is more popular among professionals, H-2B programme allows US employers to bring foreign nationals to the United States to fill temporary nonagricultural jobs for which there is a shortage of available US workers.
Typically, H-2B workers fill labour needs in occupational areas such as education, construction, health care, landscaping, manufacturing, food service/processing, and resort/hospitality services.
Image: The Statue of Liberty