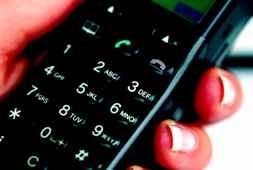 The government said on Friday some telecom operators have recently increased certain components of mobile services rates by mostly withdrawing concessions under special schemes.

". . . recently some telecom access service providers hiked certain components of mobile tariff. In many cases the hike is in the nature of withdrawal of concessions, reduction of free minutes and/or reduced validity in special tariff vouchers," Minister of State for Communications and IT Milind Deora said in a written reply to Rajya Sabha.

The minister said tariff plans are of bundled nature and the trade-off is generally between monthly fixed charges and variable (call)
charges.
"Tariff for mobile services area offered as a bouquet consisting of various component like local calls, STD . . . charges for VAS, roaming tariff etc.
"The revision carried out by mobile operators may be in one of more of the above price items and the same may be different for different operators and for different service areas," he said.
In a reply to a separate query, Deora said as per the existing guidelines, operators are not required to file tariffs to Telecom Regulatory Authority of India before start of service.
"The reporting requirement mandates the service providers to report tariffs to Trai within seven working days from the date of implementation of such tariff," he said.