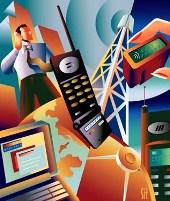 The government will get Rs 43,011 crore (Rs 430.11 billion) if all the spectrum is sold at at the base price in the auction, Minister of State for Communications and IT Milind Deora said on Friday.

The government has announced starting auction in March for 2G spectrum that remained unsold in November auction.

Also, spectrum held by existing operators Airtel, Vodafone and Loop Mobile through licences that are due for renewal in 2014 will also be auctioned.

"The estimated realisation from this auction assuming that all spectrum put to auction is sold at the reserve price is of Rs 43,011 crore," Deora said in a written reply to the Rajya Sabha.

In the second round of auction, the government will put unsold GSM spectrum in 1800 Mhz band and airwaves held by telecom licences in 900 Mhz band that is coming for renewal starting 2014
onwards.
The government slashed base price of CDMA spectrum by 50 per cent and unsold GSM spectrum by 30 per cent.
The price of spectrum in 900 Mhz has been fixed at two times the price of airwaves in 1800 Mhz.
According to the auction guidelines, auction for 1800 Mhz and 900 Mhz band, currently being used for GSM services, will be conducted simultaneously and auction of 800 Mhz band, being used for CDMA services, in 21 out of 22 service area will be conducted separately.
The bids for spectrum will start from March 11 for which companies can apply by February 25.