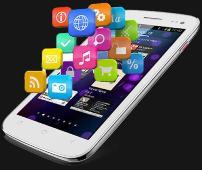 Caller tunes, until recently telcos' hottest value-added service after SMS, are singing a different tune.
Over the past 18 months, the number of caller tune subscribers, each paying Rs 30 a month for the service, has fallen from 100 million to 55 million.

As a result, telcos' revenues from the service is set to come down from over Rs 3,600 crore (Rs 36 billion) a year to about Rs 2,000 crore (Rs 20 billion).

At 20 per cent, caller tunes' share in the telecom industry's VAS revenue (which accounts for 18 per cent of telcos' overall revenues) used to be only second to SMSes' 40 per cent.

Shridhar Subramaniam, president (India & West Asia) of Sony Music Entertainment, a leading provider of music content for caller tunes, says: "The Trai (Telecom Regulatory Authority of India) order of multi-step verification forcing a clean-up of subscribers, besides loss of novelty in caller tunes and a shift towards downloading and streaming music, has led to a drop in caller tune user base by half."

He adds, as a result of a dramatic fall in caller tune user base, the music industry, which gets 30 per cent of telcos' revenue collection from caller tune users, has seen a drop in its receipts from Rs 150 crore (Rs 1.5 billion) to Rs 100-115 crore (Rs 1-1.15 billion).

However, he says, the impact on telcos would be much more, as they did not share the Rs 30 they received from each customer as subscription charge for the service.

Trai's 2011 order, currently in the process of implementation by telcos, had directed operators to obtain confirmation through SMSes or emails or faxes, or in writing, from consumers within 24 hours of activation of caller tunes, failing which the service had to be deactivated, without any cost to the consumer.

COAI Director-General Rajan Mathews says: "We are implementing this new direction from Trai which will kill the caller tunes business.

"After the completion of this process on all subscriptions, we expect 80-90 per cent of the caller tunes business to be dead. It has serious repercussions on the overall revenues".