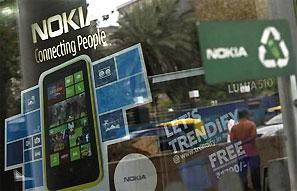 Chinese network equipment and cellphone maker Huawei Technologies Co would consider buying Finland's Nokia to help it expand its smartphone business, according to a story on the Financial Times
website.
The story quoted the head of Huawei's consumer business, Richard Yu, as saying: "We are considering these sorts of acquisitions; maybe the combination has some synergies but depends on the willingness of Nokia. We are open-minded."
Nokia and Huawei were not immediately available for comment. Nokia's US shares were up 26 cents or 7 per cent at $3.95 after the report.