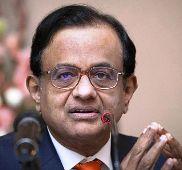 To do away with middlemen and ensure that benefits reach the target groups, a new system to disburse scholarships, subsidies and other financial benefits directly to the economically weaker people will start from January 1, Union Finance Minister P Chidambaram said.

"The first phase of the scheme will be implemented in 51 districts across the country. New districts would be covered in phases once in three months and all districts would be covered in another 18 months," he said.

The objective of the scheme is to ensure that benefits reach the targeted groups and do away with middlemen, Chidambaram said.

Old age pension, scholarships, Minimum wages under Mahatma Gandhi Rural Employment Guarantee Scheme, subsidies for ration and LPG would be paid directly to the beneficiaries, he said.

The minister was speaking at a function in Sivaganga on Sunday. after declaring open the 4119th branch of Central Bank of India.

Chidambaram said government want to open more branches to ensure all people have bank accounts. Nationalised banks alone had opened 7,500 branches in the last two years, he said, adding banks planned to recruit 63,200 people this year.
Image: P Chidambaram