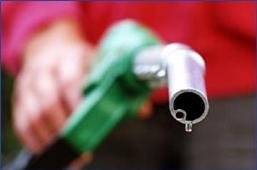 The steep rise in the price of diesel fuel by Rs 5 a litre has set off alarm bells among automobile manufacturers who have been relying on diesel variants to spruce sales in a sluggish market.

A senior executive at a leading car maker, who did not want to be identified, said: "The increase will not push sales of petrol cars but bring down overall demand.

"The hike in diesel prices will impact freight costs and raise prices of general products.

"This may fuel inflation and prevent a (bank) rate cut.

"The industry was already reeling under the pressure of high fuel prices and interest rates and this will bring demand down further."

In August, passenger car sales dropped 18 per cent to 118,142 units, the sharpest decline in nearly 10 months, due to weak consumer sentiment and a month's lockout at Maruti Suzuki.

Sales of diesel-driven utility vehicles grew 70 per cent; this is likely to be affected by the price rise.

Experts said passenger vehicle manufacturers Mahindra & Mahindra, Tata Motors and Toyota Kirloskar Motor, who'd been growing strongly on the back
of a robust line of diesel vehicles, might see growth moderating.
TKM, for instance, registers nearly 80 per cent of its sales from the diesel-driven Innova, Etios and SUV Fortuner.
The company is mulling setting up a diesel engine plant in the country but has been deterred by the government's uncertain fuel policy.
Another industry official said, "Companies such as Maruti Suzuki and Hyundai, who record most of their sales from petrol vehicles, might see as slight shift in favour of these vehicles.
"But the ratio is likely to change only marginally, as sentiment remains weak. CNG sales might go up moderately."
Maruti Suzuki registers nearly 40 per cent of overall sales from diesel vehicles. Hyundai's proportion is lower, at 22 per cent.
Petrol was previously 66 per cent costlier than diesel and this was making an increasing number of consumers opt for diesel vehicles, despite an initial premium of Rs 100,000-150,000 on such models.
In the first five months of this financial year, sales of diesel vehicles soared to account for 64 per cent of the passenger vehicle industry in India, while offtake of most petrol-driven variants dropped 20 per cent.