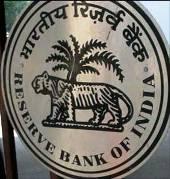 The Reserve Bank said on Monday financial inclusion plan will be an important criteria for getting new bank licences in the private sector.

The RBI came out with new bank licence guidelines last month wherein it said the important criterion for processing application would be business model of the applicants and it should provide for financial inclusion.

"We have also said that new banks are required to establish at least 25 per cent, a quarter, of their branches in places with less than 10,000 population. . .

"I do hope that the new bank applicants indeed everybody interested in financial inclusion will come up with innovative and imaginative ideas," RBI Governor D Subbarao said at an event in New Delhi.

As per the guidelines, the interested entities would have to send in their applications by July 1, 2013.

As per the new norms, the RBI has prescribed private corporates and public sector entities with 10
years experience to be eligible to apply for new licence.
The initial paid up capital for new banks has been set at Rs 500 crore (Rs 5 billion).
Subbarao said: "A part, indeed an important part of the mandate of central banks is financial stability and an essential prerequisite for financial stability is financial literacy and central bank has a unique leverage in providing financial literacy".
Listing the various challenges for financial inclusion, Subbarao said a liberalised Know Your Customer norm and having the unique identity number would help simplify the process.
He said banks still see financial inclusion as an obligation and not as business opportunity and hence the reach of inclusion was less.
He asked banks to take up financial inclusion as business opportunity to help poor come under the banking operation.