Virtually ruling out rollback of 3 per cent hike in excise duty on SUVs, Finance Minister P Chidambaram on Monday assured India Inc that a clutch of decisions, mainly on indirect taxes, would be announced during the course of debate on budget and Finance Bill in Parliament.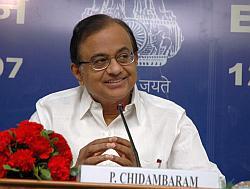 In his post-budget meeting with the captains of industry, he said the auto sector needed some help observing that high interest rates are impacting auto sales.

He also expressed the confidence that the Reserve Bank will reduce interest rates though RBI Governor will have to take a call in this regard.

"We will re-look at all suggestions on indirect taxes and announcements will be made in Parliament. I have all of March to look into all suggestions. We will take decisions and announce them when I reply to debate in Parliament by end of March," he said.

The budget, he said, contained certain announcements that require legislative changes and some on which only mere executive actions are needed.

Merely because something was not announced or touched upon did not mean that those areas would be ignored, he said.

"Budget making is a continuous process. When I reply to the debate on the Budget, there will be some more announcements and then when we reply to the Finance Bill there will be more announcements. A number of decisions which are in the making, or are in the process of being taken will be announced in Parliament," he said.

Referring to the increase in excise duty on SUVs from 27 per cent to 30 per cent, he said dual pricing on diesel at the retail pumps was not possible. The 3 per cent increase can be a way of realising the subsidy on diesel, which 98 per cent of the SUVs use.

The basic message of the budget was to give signal to the country and world that India was on the path of fiscal consolidation and to investors world wide that they can invest in the country.

Chidambaram said the first objective of Budget was to signal to the world that the country was on path of fiscal consolidation.

He said the fiscal deficit for the current financial year could be even lower than 5.2 per cent of GDP, as was given in the revised estimates, and further lower it to 4.8 per cent next fiscal.

"We were at a point where if we did not declare our commitment to fiscal consolidation and did not take credible measures towards fiscal consolidation, there would be very severe consequences.

"We have kept our promise. We have contained our fiscal deficit at 5.2 per cent. When the final numbers come, it might be slightly better than 5.2 per cent," Chidambaram said.

He further said the current account deficit (CAD), which is the difference between inflow and outflow of foreign currency, was a more worrying deficit and steps need to be taken to attract funds into the country.

"The CAD is a more worrying deficit. While the fiscal deficit is a matter of concern,
the CAD is a more worrying deficit. In order to address the CAD, the surest way is to increase the exports," he said.
Sebi Chairman U K Sinha would soon meet foreign institutional investors (FIIs) to address their concerns, Chidambaram said, adding he would be travelling to Japan, Canada and the US in April-May to promote the India growth story to foreign investors.
Noting that instances of tax disputes can be reduced considerably if people disclose true income, he asked India Inc to pay taxes and hold head high.
Chidambaram further said tax refunds this fiscal are up to date and the department is processing refunds quickly so that they are not held up.
On the retrospective amendment to Income Tax laws, he said once the government resolves the Vodafone tax case, it will approach Parliament for appropriate amendments.
"We have decided that the appropriate time to go to Parliament is after we have been able to resolve the Vodafone case...," he said.
Asking assessees to reveal their true income and pay taxes accordingly, he said 35,000 more notices are in the process of being sent to assessees who do not disclose their actual income. The tax department has already sent 35,000 notices.
On refunds, he said in the April-February of the current fiscal, the tax department has given 69,000 refunds, against 84,000 given in the corresponding period last year. The number of refunds were higher last fiscal because there were arrears, he said.
Replying to a question on Minimum Alternate Tax (MAT) he said duty is also levied in many other countries and asked the industry not to raise the issue against as debate is over.
Responding to a query on review of Double Taxation Avoidance Agreement (DTAA) with Mauritius, Chidambaram said nothing will be done unilaterally and negotiations are on to revise the treaty.
"There is no intention to change anything unilaterally when it comes to India and Mauritius. We intend to revise the DTAA and negotiations started 6-7 years ago... There is no intention do anything unilaterally that will inappropriate and incorrect. Negotiations are underway," he said.
Chidambaram further said government has taken several steps to encourage foreign inflows in the country.
"Chairman Sebi has informed us that he will convene shortly a meeting of foreign institution investors from around the world to discuss their outstanding issues. As I said reform is a continuing process and intend to move forward involving all stakeholders," he said.