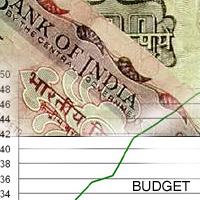 After a Budget that offered India Inc little, the CEOs of corporate India are now pinning their hope on the Reserve Bank of India for bringing interest rates down in its monetary policy review on March 19 to boost investment next financial year and help revive the economy.

An interest rate cut, at a time when demand was not showing any sign of revival, would boost sentiments, especially for interest-rate sensitives like the car and real estate sectors, which had been showing negative growth, a majority of the 15 CEOs polled by Business Standard said.

"This is the time for interest rates to come down as this gives a signal to industry to spur investments," said DLF Executive Director Rajiv Talwar.

February statistics show car sales have been falling consistently, with market leader Maruti Suzuki's declining nine per cent in the month.

Hyundai's sales were also down, by 7.6 per cent in the month, while Tata Motors' fell 70 per cent.

Also, the Economic Survey 2012-13 projected the inflation rate would cool to 6.2-6.7 per cent by this month-end. So, corporate leaders said, this might be the right time to cut rates.

"If the economy has to kickstart, there should be 50-100-basis-point cut in interest rates over the next six to nine months. I don't believe such a rate cut initiation would really flare up inflation.

To bring investment cycle back in the country, a rate cut is the need of the hour," said Mundra Power CFO Prabal Banerji.

"We are confident that an interest rate cut will encourage companies to invest more; consumers will buy more cars and homes, increasing the demand for cement and steel,"
said SKIL Infra Director P Krishnamurthy.
CEOs of real estate companies said high interest rates meant high costs that got passed on to customers. "The rates are very high.
These add to costs and inflation.
RBI needs to focus on interest rates to increase supply which will control inflation and push economic growth," said Oberoi Realty CMD Vikas Oberoi.
The real estate industry contributes five-six per cent to gross domestic product and is among the sectors generating the highest level of employment.
The demand for real estate had been sluggish since the end of 2010 due to a slowing economy and very high interest rates. However, with a reduction in interest rates this January signalling a reversal of interest rate cycle, developers now expect the demand to pick up.
CEOs said a lot depended on how inflation moved in the weeks to come so that RBI could take a call on cutting interest rates. Inflation has remained high through the current financial year -- the rate of retail inflation above 10 per cent and wholesale one at 6.5-7 per cent.
"Inflation has come down, but it is still a concern for RBI, constraining its ability to lower interest rates," said CARE Ratings CEO & MD D R Dogra.
Videocon Chairman Venugopal Dhoot said a 50-basis-point cut would help revive investor sentiment.
But with an election in key states by the end of the year, inflation at below five per cent would be the government's priority.