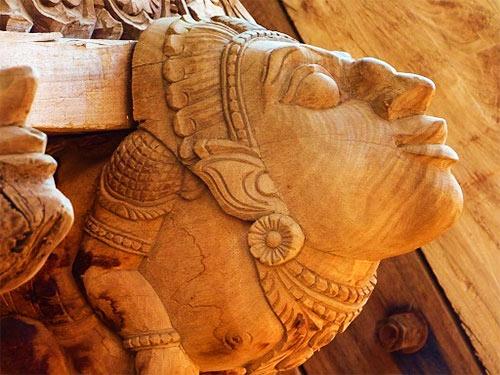 Our readers have shared some stunning pictures places where India worships. You can share yours too at #India-Photos!
That India is a land of temples, we all know.
Thank you, dear readers for sharing these images that reflect India's architectural beauty from across the country.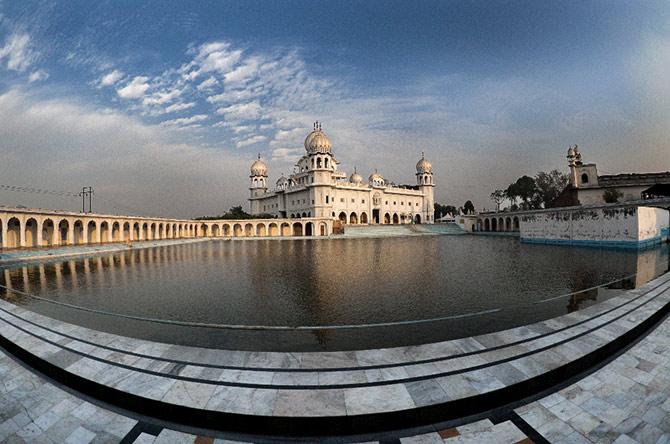 IMAGE: Maninder Sodhi got a fish eye view of the Gurudwara Panjokhara Sahib at Ambala District, Haryana.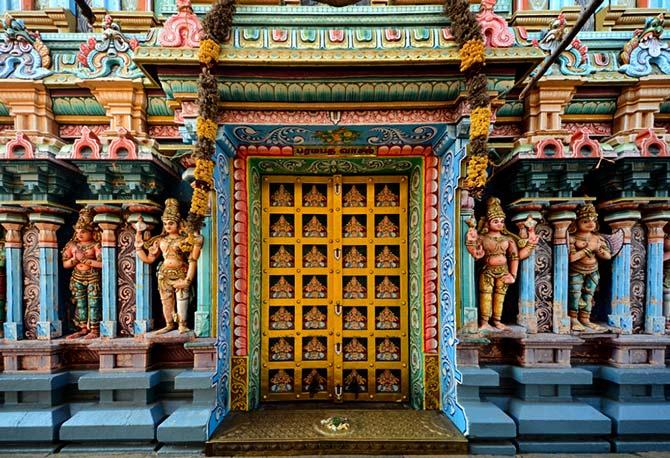 IMAGE: Reader Venkat shared this image of Sri Ranganatha Swamy temple in Srirangam, Tamil Nadu.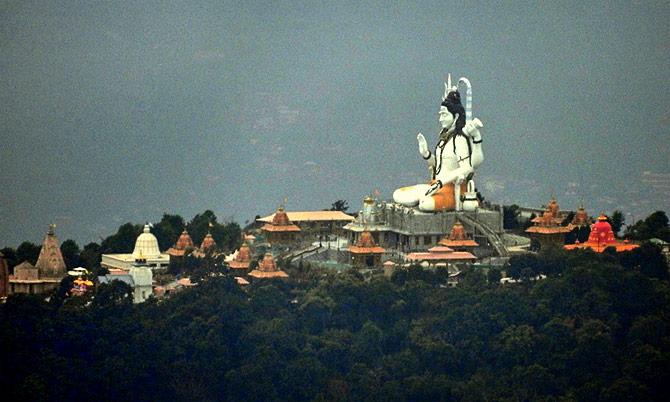 IMAGE: Dipayan Sengupta captured the beautiful statue of Lord Shiva at Chaar Dham, Namchi Sikkim.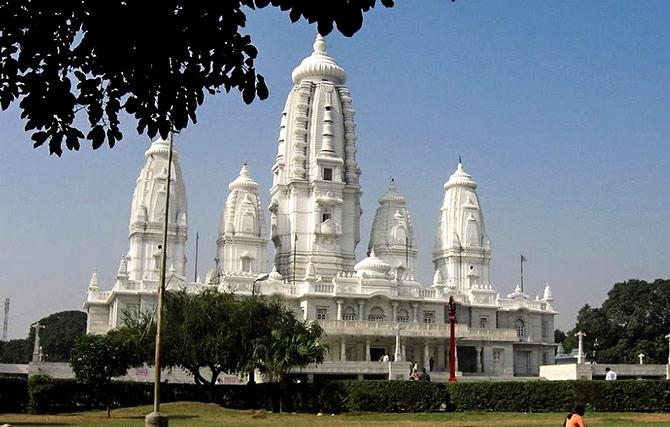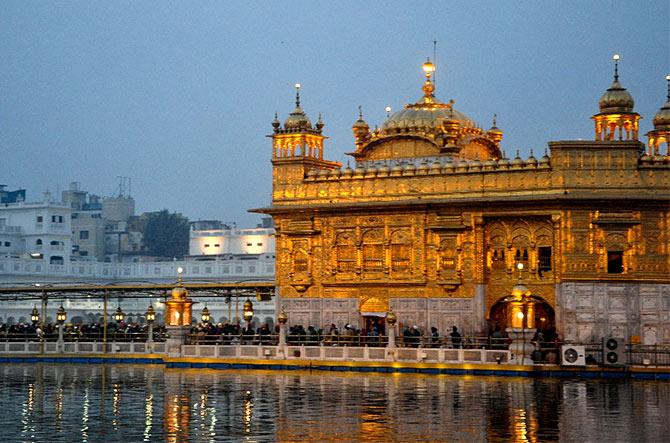 IMAGE: The fully lit Golden Temple at Amritsar captured by Dipak Talukder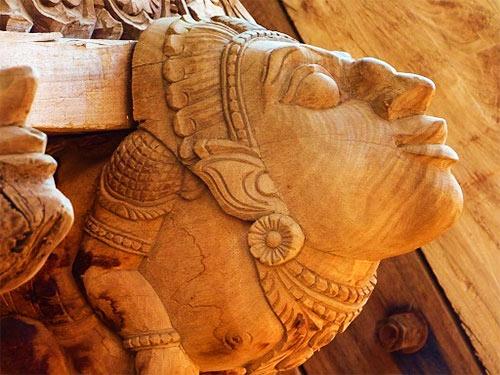 IMAGE: 'Wooden bracket figure in the temple chariot of Bhoga Nandeeswara Temple, Nandigrama, Karnataka', Palanki Narayana described this image.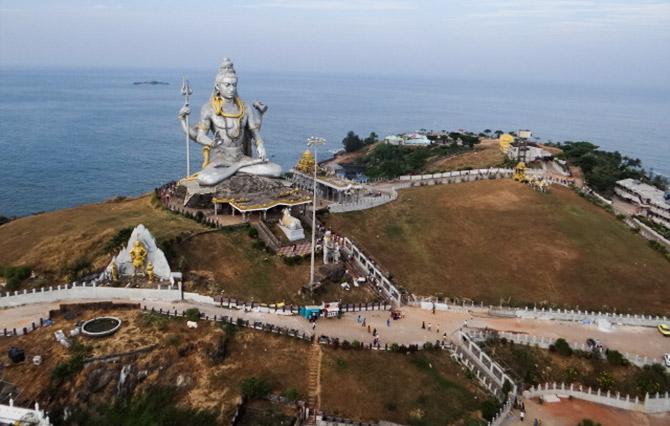 IMAGE: The Murudeshwar temple in Karnataka clicked from above, courtesy Gurunath.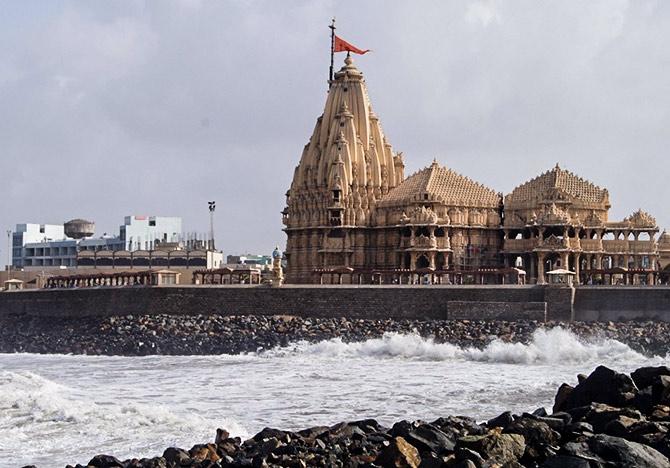 IMAGE: Subbu shared a seashore view of Somnath Temple in Gujarat.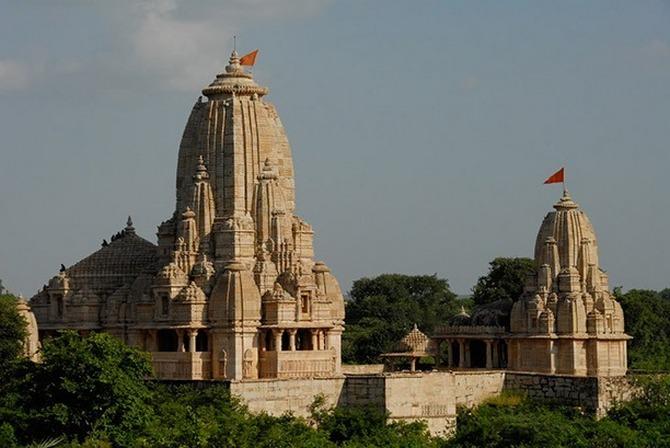 IMAGE: Palanki Narayana shared this photograph of the Meera temple inside Chittorgarh Fort, Rajasthan.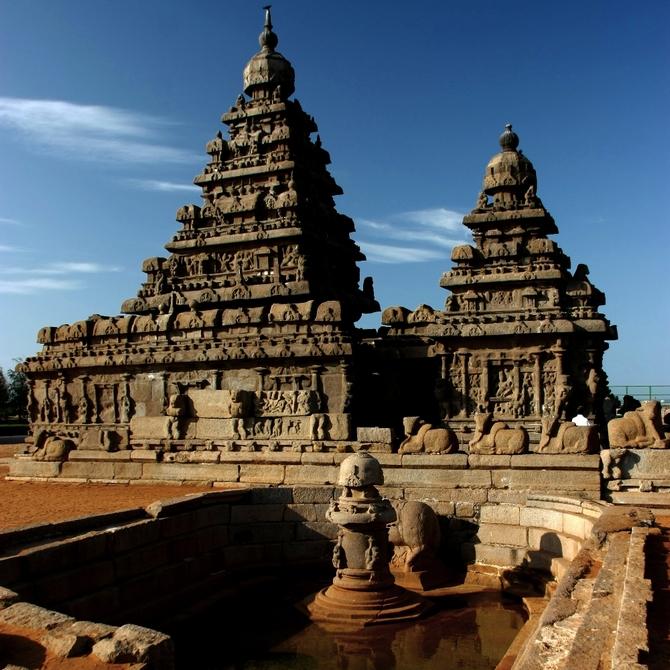 IMAGE: We wind up with Siddharthan Rajaraman

's photograph of the Shore Temple at Mahabalipuram, Tamil Nadu.
Follow this link to post the best of your #India-Photos and we will publish them right here on Rediff.com!
You can see all the published photographs here!
Disclaimer: The photographs featured in this series are, to the best of our knowledge, original entries submitted by readers. Rediff.com does not assume any responsibility for their originality.