July 24, 2007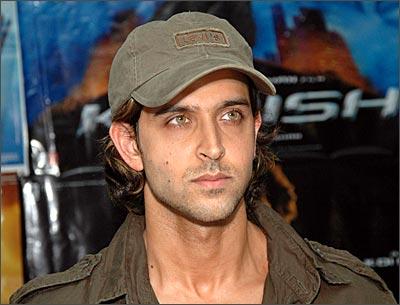 It'll never go out of style, people -- all hail that eternal fashion statement, the pee cap!
Sported by ordinary folk and celebrities alike (dig Hritik's rugged-looking one in the pic), the pee cap is the perfect add-on to virtually any casual outfit.
What's more, it's the perfect accessory if you're having a bad hair day. And it looks every bit as good on a woman as it does on men.
You will find pee caps being sold everywhere -- at railway stations, street corners, in ordinary shops and designer stores! So it's entirely up to you whether you want to spend Rs 100 on a utilitarian one from the street, or Rs 10,000 on one from Versace!
Do you want to see your fashion fundas on rediff.com? If so, mail a pic of your favourite fashion accessory, along with a brief description of where you got it and how much you paid for it, to getahead@rediff.co.in. Make sure to include your name, age, occupation, and contact details, and we'll feature the best entries!
DON'T MISS!