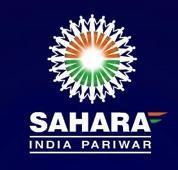 At least four entities -- Karvy, CAMS, NSDL and CDSL -- have evinced interest in bidding for the job of verifying genuineness of about 3 crore (30 million) investors in high-profile Sahara case on behalf of market regulator Securities and Exchange Board of India.

The Sebi is currently is in the process of selecting an In-Person Verification Agency to conduct face-to-face verification of an estimated three crore bondholders of two Sahara group firms, by checking their identify and address proofs.

The Supreme Court has asked Sebi to facilitate refund of about Rs 24,000 crore (Rs 240 billion) with 15 per cent annual interest to these investors after ascertaining their genuineness.

While Sebi has extended the bid submission deadline for selection of such an IPV Agency by a month till December 21, a pre-bid meeting arranged by the market regulator with the interested parties was attended by representatives of at least four KYC Registration Agencies.

Sebi has invited bids from public sector banks as well for IPV Agency, but the pre-bid meeting, held on November 7 at Sebi headquarters in Mumbai, was not attended by any bank representative, as per the minutes of the meeting.

The intending bidders whose representatives were present during the meeting included NSDL, CDSL, CAMS, Karvy and CVL.

Out of these, CDSL Ventures Ltd is a wholly owned subsidiary of leading securities depository Central Depository
Services India Limited and is registered as a KRA.
The KRAs are authorised agencies to carry out Know Your Client requirements for all the market entities, including brokerage firms and mutual funds.
The country's another major securities depository National Securities Depository Ltd also has a wholly-owned subsidiary, NSDL Database Management Limited (NDML), which has been approved by Sebi to function as a KRA.
Besides, CAMS is a joint venture company with three shareholders -- HDFC Group, global private equity firm Advent International and software firm Acsys Software India Pvt Ltd.
Karvy Stock Broking Ltd's fully-owned subsidiary, Karvy Data Management Services Ltd, is also registered with Sebi for carrying out KRA activities.
Sebi had floated a tender for selection of IPV Agency in this case on November 2 and had earlier asked the public sector banks and KRAs to submit applications by November 22.
The selected agency would have to meet the bondholders face to face to ascertain their existence, visit their given address to ascertain their residence proof and verify their original identity and address proofs vis-a-vis given details.
The agency would also collect cancelled cheques from the investors to facilitate the refund of money to them.
Sebi is also in the process of appointing investigating agencies to assist it in this matter, while it is also hiring a Registrar and Transfer Agent for investor data and payment processing related works in the case.