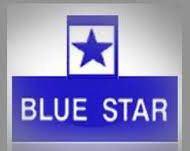 India's oldest air conditioner maker, Blue Star, will exit the window AC market. It feels it would be almost impossible for the segment to meet the new norms of the Bureau of Energy Efficiency, effective from January next year.

By then, five-star ACs would become four-star, four would become three and so on. One-star ACs would be phased out of the market.

"This segment is on the path of demise. Sooner or later, it will be a thing of the past," said B Thiagarajan, president, AC & refrigeration products group, Blue Star.

"In two to three years' time, it will surely be out of the market."

As of 2011, it has sold around 40,000 units of window ACs and the market size of the segment is 225,000 units.

This translates to a market share of 18 per cent.

The new norms, he said, would make window ACs costlier by at least 16 per cent.

"Split ACs, which will drive the major growth,
will see a price hike of around eight per cent to meet the demand.
"With growing aspirations, the gap between the window ACs and split ACs segment is narrowing, so people are going for split ACs," he added.
He was in the city to unveil a new range of split ACs.
Korean multinational Samsung, second largest in the segment, also stopped production of window ACs from last year.
The story is the same for most others, from LG to Daikin to Hitachi, as split ACs account for about 80 per cent of the 3.3 million unit-a-year AC market in India.
In fact, Daikin never entered the window AC market in India, saying margins were too low.
Experts also say the window segment is at an inflection point where there is no innovation possible, fuelling drastic fall in demand for these.
Thiagarajan said his company was hoping for revenue growth of 10-15 per cent in this financial year.
"Our focus would be on room air conditioners, as the commercial segment is not growing at a desired pace," he said.