India's list of non-cricket sports stars is growing, but when it comes to endorsement deals, the bulk of the money is spent on a handful of cricketers, reports Urvi Malvania.
It has been a scintillating Gold Coast Commonwealth Games for India.
With a tally of 66 medals which has 26 gold, 20 silver and 20 bronze medals, the country now has a freshly minted set of sports stars in a whole new range of sporting events.
But in the world of brands and endorsements, these victories are likely to change nothing.
No talent agency nor brand backs any of the teams or the athletes, wrestlers, shooters and others that have won medals.
And while it may be early days still, none has signalled any interest in signing them on either.
On the other hand, Indian under-19 cricketers Prithvi Shaw and Shubman Gill had signed on talent agencies and brands before they left for the Under-19 World Cup early this year.
The sharp divide in the world of sports endorsements is starkly visible in a recent set of industry numbers. Sports sponsorship in the country grew by 14 per cent and was around 12 per cent of the total advertising expenditure of companies in 2017 according to the ESP Properties-SportzPower India Sports Sponsorship Report 2018.
But when it came to endorsement deals, the bulk of the money was spent on a handful of cricketers.
Cricket endorsements grew by 15.77% while non-cricket endorsements contracted 21% during the year.
Cricketers were associated with a total of 90 brands whereas all non-cricket athletes got 78 brand endorsements, the report said.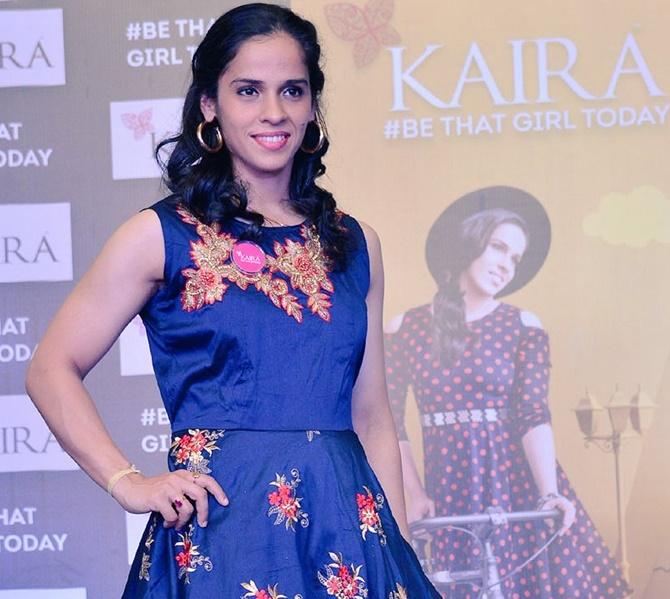 "India was and continues to be a single sport nation. For the past 10, 15 years, we've been hoping this will change, but it hasn't," says Neerav Tomar, founder of IOS, a sports marketing and talent management agency.
Advertisers want cricket or nothing and in cricket, all eyes are on Virat Kohli.
"All top brands either want the best or prefer to not have a face. We see a lot of brands who prefer to have a strategic campaign rather spend to get a celebrity on board," says Atul Srivastava, MD and CEO, Gaames Unlimited; the company manages young cricket star Karun Nair.
The tide was said to be turning for non-cricket sports, or so said many in 2016, the year of the Rio Olympics.
Brands associated with the Olympic Games and with individual players at the time, pushing up the number of deals and endorsement fees for participants.
2017, however, was a complete dampener, though many believe that the comparison may be a flawed one because 2016 was a special year.
Still, the expectation that non-cricket sportspersons would find greater acceptance as endorsers after 2016 has come to nought.
Shuttler P V Sindhu is the only one to have bucked the trend.
According to the Sportzpower report, in 2017 she has over Rs 300 million worth of endorsements from 11 brands, well up from the Rs 120 million she pulled in 2016.
In contrast, Saina Nehwal (2016's top endorser), tennis player Sania Mirza and boxer Mary Kom (third and fourth respectively in 2016) have all lost brands and valuations.
Saina lost five brands in 2017, down from 11 the year before, while Mary Kom currently endorses three brands, as against 13 in 2016.
While the brands look at visibility and mass appeal when it comes to picking endorsers, marketers believe they are being short-sighted in the digital age.
They point to the rise of influencers in the digital world and the trust being reposed in them by Indian consumers.
In a recent media release, YouTube India said that seven out of 10 people relate to YouTube influencers more than celebrities.
Also, millennial customers demand greater authenticity from the brands they consume, according to several consumer surveys.
Using a small set of endorsers to sell everything from tea to clothes does not inspire trust say marketers.
The problem with advertisers is that not only are they fixated with cricket, they are also unwilling to look beyond a few cricketers.
"Even within cricket, it has been the top of the lot who are chased for endorsements," says Tomar.
The league of endorsers is led by Team India Captain Virat Kohli. He ended 2016 with 20 brands and Rs 1.2 billion in endorsement value. In 2017 the brand count was down to 19, but the deal value increased to over Rs 1.5 billion.
Mahendra Singh Dhoni has 13 brands worth around Rs 550 million to Rs 600 million and Sachin Tendulkar has nine, with an endorsement value of Rs 250 million to Rs 300 million.
In comparison, a young cricketer such as Hardik Pandya has just seven brands worth Rs 35 million to Rs 40 million.
"I wouldn't say all brands have made a wrong choice spending all that money. They definitely have had good ROI. It depends on how you want to position your brand and how well you can synergise the celebrity with your brand philosophy," says Srivastava.
Young players are trying to find a way in.
For example, Karun Nair recently signed up with footwear brand Red Tape for two years, at an annual fee of Rs 15 million. He has committed four days a year towards on-ground engagements, but will drive visibility on social media and through hoardings and other traditional media activities by the brand.
Srivastava believes the young players can make a big difference if they are visible on social media platforms.
Digital is changing the endorsements game, but brands are still to take notice say marketers.
"Brands choose to pay a higher price for a cricketer like Kohli because it is a lesser risk," says Tomar. "The question that arises then is what do brands when the celebrity is over-exposed which leads to low recall (of the brand)?"
Perhaps it is time to take the eggs out of a single basket.