Wrestlers express disappointment with PT Usha's comments.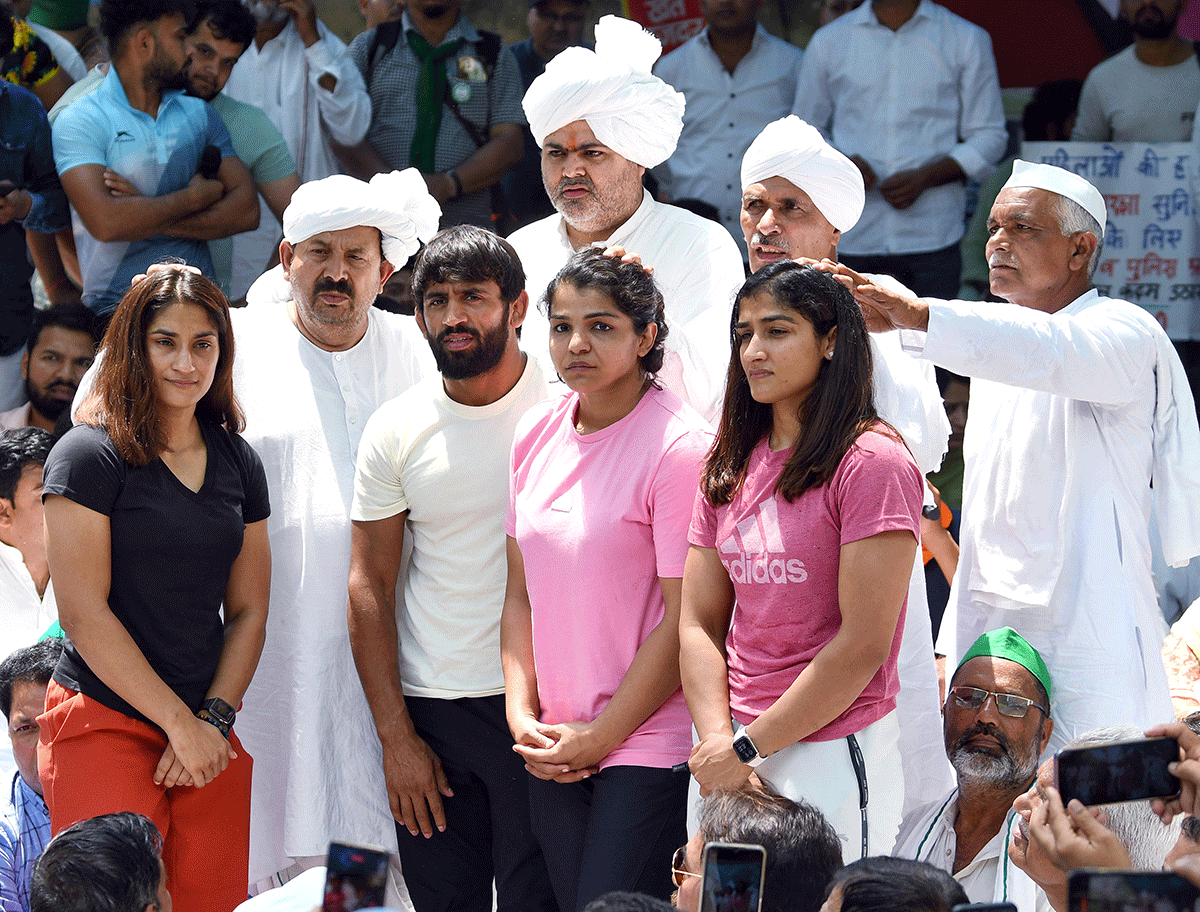 Sangeeta Phogat, a rising Indian wrestler and fellow wrestler Bajrag Punia's wife, on Friday said that the wrestlers will continue to protest and fight for justice.
Indian wrestlers are protesting at Jantar Mantar in the national capital against Wrestling Federation of India (WFI) president Brij Bhushan Sharan Singh over allegations of sexual harassment.
Top Indian grapplers Vinesh Phogat, Sakshi Malik, Bajrang Punia, among other wrestlers are involved in the protest against the WFI chief.
"We didn't get justice earlier. We were fighting for justice earlier and we are fighting for justice now. We will continue to do so until the accused is punished. So we will continue to protest here. The girls have blamed him for sexual harassment so an FIR should be registered and he should get punished according to the acts. As you can see, nobody came to us. We didn't receive a phone call. Nobody has told us that we will get justice," Sangeeta Phogat said.
Commonwealth Games gold medalist Vinesh Phogat also expressed her frustration on Thursday with Indian Olympic Association (IOA) president PT Usha's comments on the wrestlers' protest against the WFI and its president Brijbhushan Sharan Singh.
Wrestlers expressed their disappointment with Usha's comments.
"Being a woman athlete, she (PT Usha) is not listening to other women athletes. We have followed her since childhood and got inspired by her. Where is indiscipline here, we are sitting here peacefully…" Sakshi Malik told mediapersons.
Vinesh Phogat, the CWG and World Championships medallist also called Usha's comments "insensitive".
"We live as per the constitution and are independent citizens. We can go anywhere. If we are sitting out in the streets, there must be some reason, a reason that nobody listened to us, be it IOA or Sports Ministry. Her saying this is insensitive. I even called her, but she did not pick up my phone," said Vinesh.
Bajrang Punia, the Olympic medalist also said, "You feel sad when she says these things because she is the IOA Chief and a woman herself, she cried for her academy in front of the media. She wants us to approach IOA, but we went there three months back, but no justice was given."