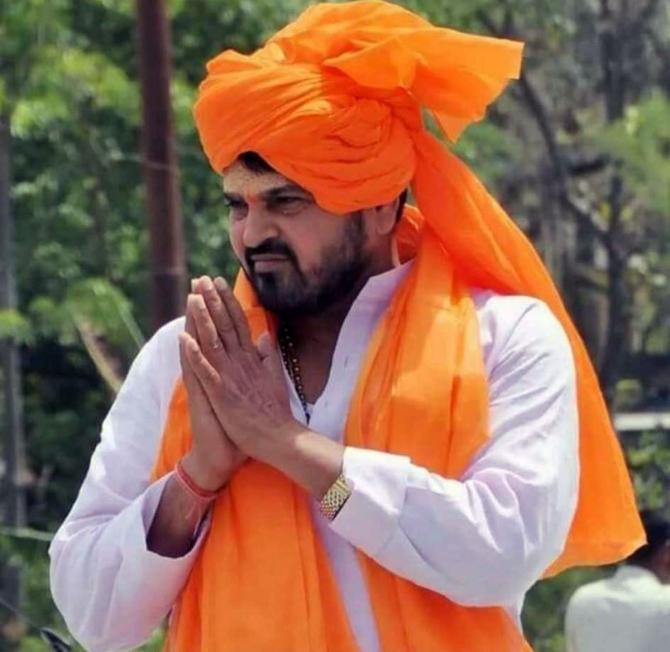 Delhi Commission for Women chief Swati Maliwal raised a question on Friday as to why the Wrestling Federation of India (WFI) president Brij Bhushan Sharan Singh has not been asked to resign, in the wake allegations of sexual harassment levelled against him by female wrestlers.
Celebrated Indian wrestlers, including Olympic medallists Bajrang Punia and Sakshi Malik and world championship medallist Vinesh Phogat, are staging a sit-in protest at the Jantar Mantar in New Delhi for the last two days against WFI president an BJP MP Singh, accusing him of sexual exploitation and intimidation.

"It has been 72 hours since the protest was launched by the Indian wrestlers. Why has the WFI president's resignation not been sought? Why is an FIR not being registered in connection with the sexual harassment allegations? Why is the sports minister not making efforts to end the protest? Till when will the pride of the country sit on the street like this?" Maliwal tweeted in Hindi.

Led by Phogat and Punia, the protesting wrestlers, including Sakshi Malik, Anshu Malik, Ravi Dahiya and Sarita Mor, met Union Sports Minister Anurag Thakur at his residence in New Delhi on Thursday night and demanded speedy action in the matter. The two sides were involved in a marathon meeting that ended around 2am, with the parties failing to find a tangible solution.

The wrestlers refused to back down from their demand that the government initiate immediate steps to disband the WFI.