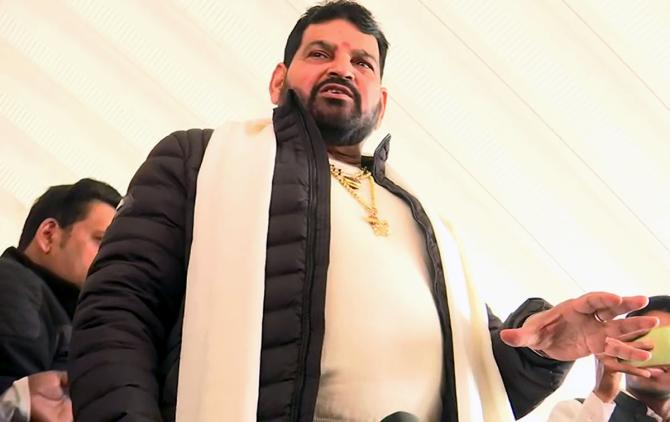 Under-fire Wrestling Federation of India (WFI) chief Brij Bhushan Sharan Singh on Friday termed the protest by the country's top wrestling as the "dharna of Shaheen Bagh" and reiterated that he won't quit from his post.

The agitating wrestlers on Friday reached out to the Indian Olympic Association (IOA), demanding formation of an enquiry committee to probe the allegations of sexual harassment against Singh, a day after threatening to lodge multiple FIRs against the WFI chief.

However, Singh has stuck to his stand to not relinquish the post.

"The protest by wrestlers against me is the dharna of Shaheen Bagh," Singh, who is also a sixth-time Lok Sabha MP from UP's Kaisarganj constituency, told reporters in Gonda.

Singh also termed the protest in Delhi's Jantar Mantar an attack on BJP and orchestrated by the Congress party.

Earlier speaking to a TV channel, he had said, "The protesting players have become a toy in the hands of Congress and Deepinder Hooda. This type of conspiracy was done against me by the Congress almost three decades ago. Once again the conspiracy has been repeated.

"I had earlier said that there was a conspiracy, and big powers are behind it. Now those forces are coming out in the open."

"The picture becomes more clear with the tweets and statements by Congress general secretary Priyanka Gandhi Vadra and Deepinder Hooda. This attack is not only on me, but on the Bharatiya Janata Party through me."

Singh is scheduled to hold a press conference at Nandini Nagar Stadium in Gonda later in the evening.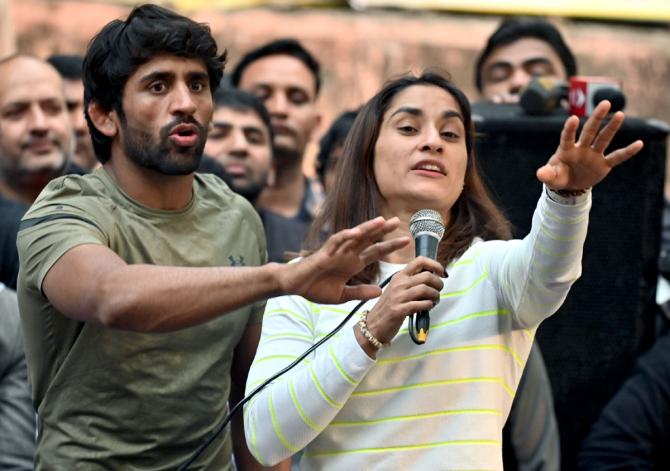 Top Indian wrestlers had on Thursday refused to back down from their demand to disband the WFI as they met union sports minister Anurag Thakur.

Celebrated Indian wrestlers, including Olympic medallist Bajrang Punia and Sakshi Malik, world championship medallist Vinesh Phogat and others have been staging a sit-in protest for the past two days at Jantar Mantar against the WFI president, accusing him of sexual harassment and intimidation.

The wrestlers' meeting with Thakur remained inconclusive on Thursday. Bajrang, Ravi Dahiya, Sakshi and Vinesh were part of the meeting.

Thakur flew to Delhi from Himachal Pradesh after an earlier meeting between government officials and the protesting wrestlers remained inconclusive the previous day.

The ministry has asked the wrestling body for an explanation.

The WFI is yet to respond to the sports ministry, which on Wednesday gave the wrestling body 72 hours to respond to the allegations of sexual harassment.