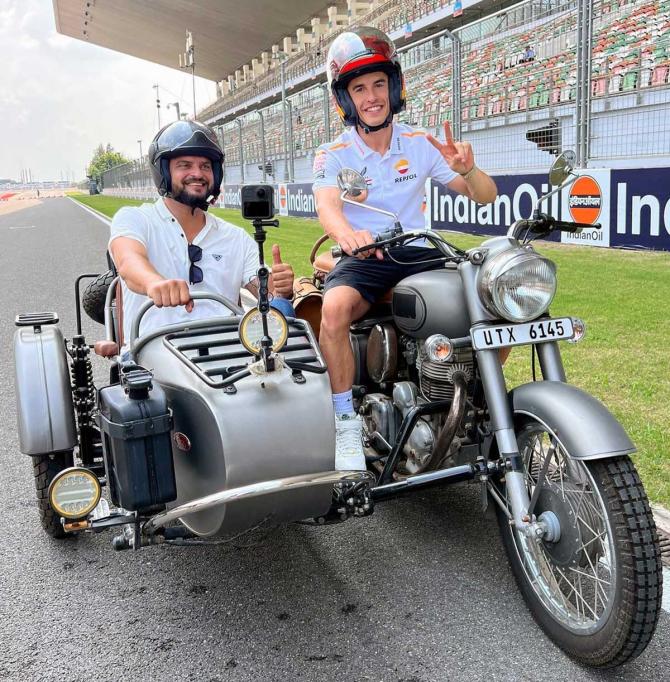 Retired cricketer Suresh Raina enjoyed a ride around the Buddha International Circuit in Noida with six-time MotoGP World Champion Marc Marquez ahead of the first-ever MotoGP race in India this Sunday.
'First day at #IndianGP Rainy trackwalk and great moment driving with @sureshraina3', Marquez said on Instagram.

Marquez and Raina rode around the Buddha International Circuit in a Royal Enfield Classic with a sidecar.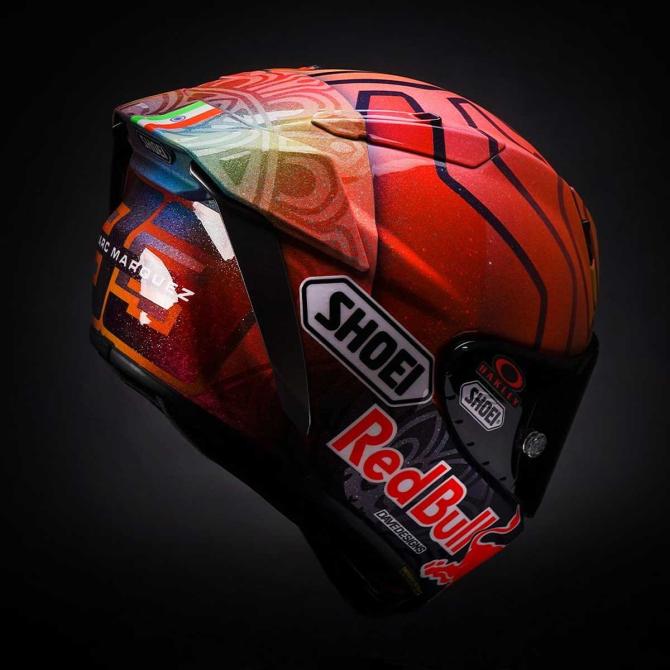 Marquez's helmet for the race has been inspired by the celebrations and colours of Holi.

'Holi vibes, the pure essence of India,' he says.

'Marc Marquez's helmet for the Indian Grand Prix transforms into a canvas of celebration and color. Inspired by the vibrant and joyful festival of Holi, where colors intertwine with happiness and tradition, this design captures the essence of India and its culture in every detail,' said Designer Dave Designs.
The MotoGP Bharat-2023 makes the return of top class racing action to India at the circuit which last hosted the Indian F1 Grand Prix from 2011 to 2013.
It was no surprise that several riders tried their hand at cricket.

MotoGP championship leader Ducati rider Francesco Bagnaia, Yamaha's Fabio Quartararo, Luca Marini of Mooney VR46 Racing Team and other riders enjoyed their time with the bat and ball at the racing circuit.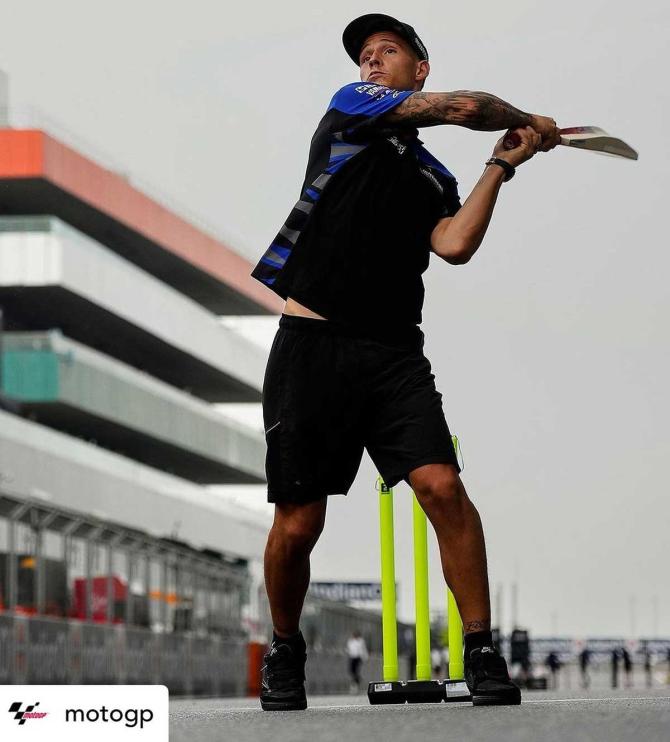 'Game faces on and hit! The #MotoGP riders tried their hand at cricket and it turns out that some have got potential!' MotoGP Bharat posted on Instagram.