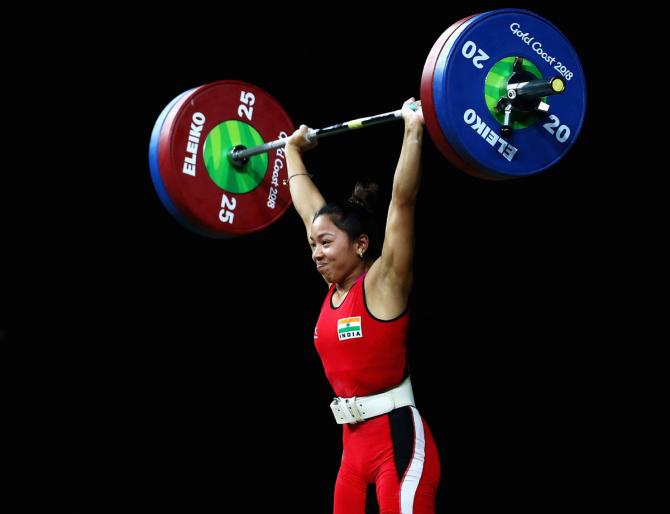 Making his debut at the World Championships, Indian weightlifter Shubham Todkar finished third in Group D of the men's 61kg event in Riyadh.
'The 26-year-old national champion from Maharashtra lifted a total of 269kg (119kg+150kg), which was six kilograms better than his Asian Championships effort (263kg) in May and 10kg heavier than his 259kg lift that fetched him a gold medal at the Commonwealth Championships in July.
"The result is not what I expected but I'm satisfied that the total is good this time. It is my highest on the international stage," Shubham told PTI after his event on Monday.
Malaysia's Aznil Muhamad, who heaved 290kg (129kg+161kg) and Korea's Rok Shin 280kg (125kg+155kg) finished first and second in the group respectively.
As expected, Tokyo silver medallist and former world champion Mirabai Chanu, who is saving her best for the Asian Games later this month, withdrew after weighing-in for the women's 49kg event, where she was placed in Group D.
Lifters are assigned groups based on their entry. The lifters with the highest entry weights are placed in Group A, followed by B and so on.
The 2023 World Championships is one of the two compulsory qualifying events for the Paris Olympics.