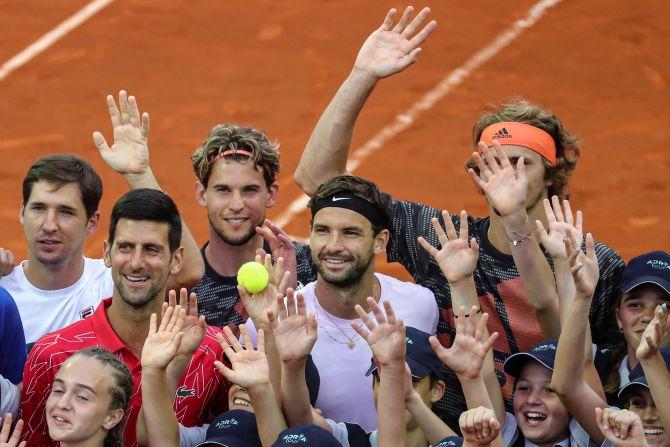 World No 1 Novak Djokovic, who tested positive for COVID-19 on Tuesday, confirmed his health status in another later in the day and apologized for 'every case of infection' that happened during the Adria Tour exhibition tennis tournament he organised in Serbia and Croatia.
Grigor Dimitrov of Bulgaria, Croatia's Borna Coric and Viktor Troicki have previously tested positive after playing in Djokovic's Adria Tour exhibition tournament in the Balkan region.
Djokovic's fitness coach Marco Panichi and Dimitrov's coach Christian Groh have also tested positive.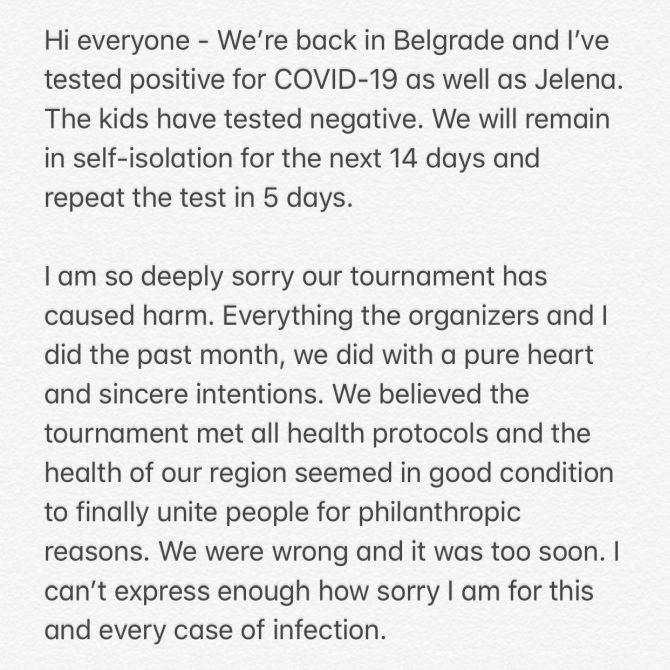 "I am deeply sorry our tournament has caused harm. Everything the organizers and I did the past month, we did with a pure heart and sincere intentions. We believe the tournament met all health protocols and the health of our region seemed in good condition to finally unite people for philanthropic reasons. We were wrong and it was too soon. I can't express how sorry I am for this and every case of infection," Djokovic wrote in a statement he tweeted.
He also urged people who attended the Adria Tour tournament to 'get tested and practice social distancing'.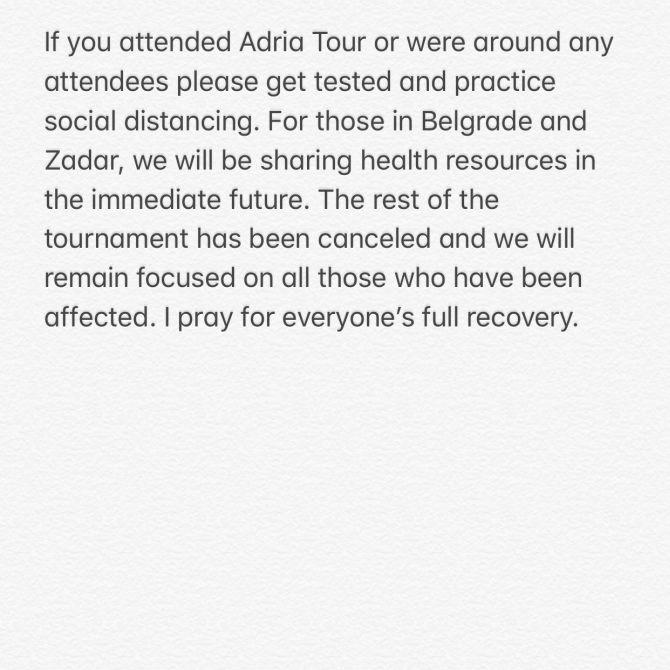 Djokovic received a lot of heat from the tennis community and fans alike after testing positive.
"Prayers up to all the players that have contracted COVID-19. Don't @ me for anything I've done that has been 'irresponsible' or classified as 'stupidity' -- this takes the cake," Australian tennis player Nick Kyrgios wrote on Twitter.
"It's only inevitable that all these boneheaded decisions are possibly putting US Open at risk. Which means this also affects some 300+ players. Nobody is bigger than the sport," he tweeted.
"One step forward five steps back," Krueger added in response to Djokovic's positive test," American tennis player Mitchell Krueger tweeted.
It will be interesting to see what the ATP and the WTA decide about the US Open and the French Open that are scheduled to be played in August and September.