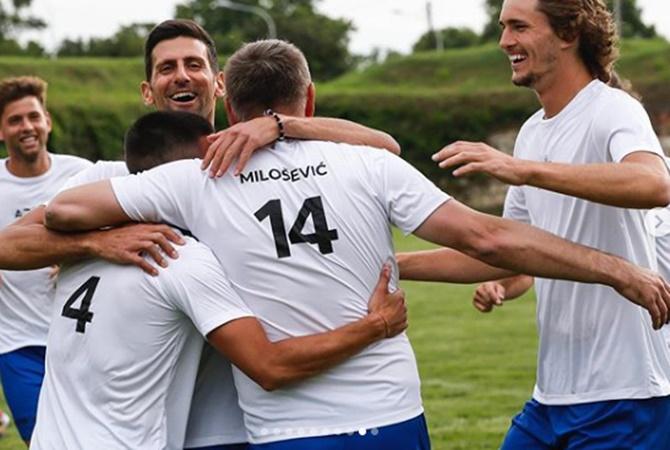 The aftermath of Grigor Dimitrov's announcement that he tested positive for COVID-19 have been instant.
The final of the Croatia event in the coastal resort of Zadar, the second leg of the tour which would have featured World Number One Novak Djokovic and Russian Andrey Rublev, was called off.
Goran Ivanisevic, director of the tour's Zadar leg and Djokovic's coach, was greeted with jeers from fans when he broke the news courtside.
'We have just been informed that Grigor Dimitrov has tested positive for coronavirus and we will have to call off the final of the tournament in Zadar,' he said.
'Unfortunately we had to make the decision as we don't want anybody else to catch the virus.'
Fans on Twitter were livid after Dimitrov's post, blaming Djokovic's exhibition event with the audience amid the pandemic.
ere's how fans reacted on Twitter: