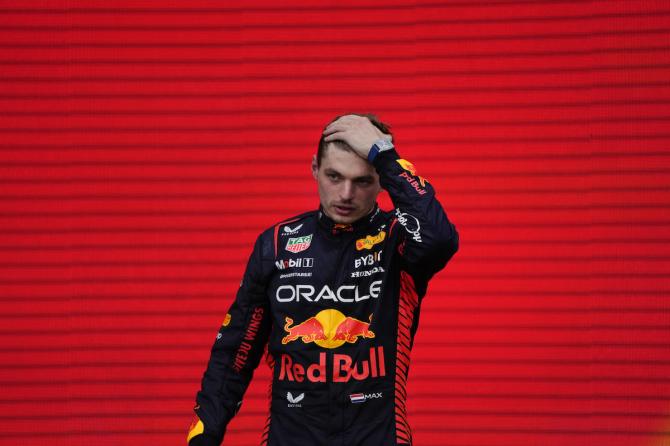 Red Bull's advertising slogan is 'gives you wings' but Max Verstappen had the whole bird on board when he won Sunday's Canadian Formula One Grand Prix.
Red Bull's double world champion reported a bird strike early in the 70 lap race at Montreal's Circuit Gilles Villeneuve and team boss Christian Horner provided more details.
"I think the biggest moment he had was hitting a bird that did half the race behind the front right brake duct," he told reporters.
"The remains of a bird."
Verstappen told Sky Sports television: "It was still stuck on my car when I came in, it didn't look great. I also feel sorry for the mechanic having to remove it."
The Dutch driver's victory was Red Bull's 100th in Formula One and Verstappen led every lap otherwise untroubled from pole position to take a 69 point lead over Mexican team mate Sergio Perez after eight of 22 rounds.
Red Bull have won every race this season, Verstappen victorious in six of them, and are on course to smash records.
The champion has been so dominant he now has led every lap for more than three races in a row -- since 1645 local time at the Miami Grand Prix on May 7 -- and has been top of the standings for more than a year.
The local wildlife has always co-existed uneasily with Formula One cars at the Canadian race, held on a man-made island in the St Lawrence river, with groundhogs on track a regular hazard.
Verstappen's only other moment of concern during the race was when he hit a kerb a bit too firmly.
"I almost knocked myself out on that kerb, haha," he chuckled over the radio.