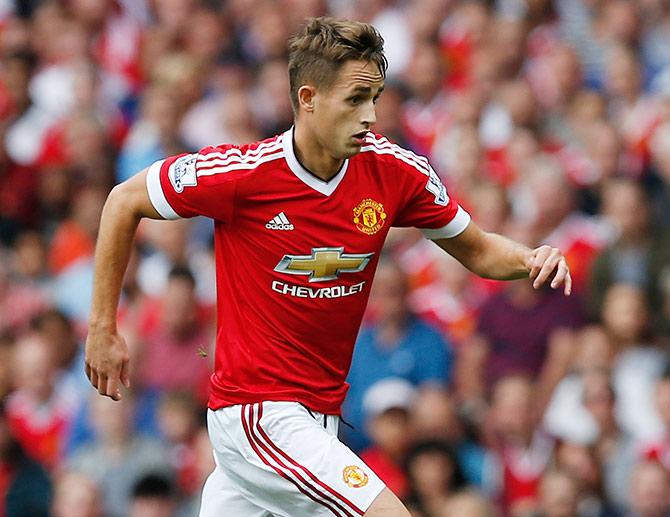 Adnan Januzaj. Photograph: Andrew Yates/Reuters
Borussia Dortmund have signed Manchester United winger Adnan Januzaj on loan for a season, the German club said on Monday.
The 20-year-old Belgium international was reportedly a target for several European clubs including Tottenham Hotspur, Olympique Marseille and Valencia.
"Adnan is a high quality and versatile player who complements our attack," Dortmund sports director Michael Zorc said.
Januzaj made four appearances for United this season, scoring in the 1-0 win over Aston Villa this month.
"Borussia Dortmund are a big club and the fans are supposed to be great here," Januzaj said in a statement. "I want to do big things with the club here."
Januzaj will not have the chance to play in the Champions League because Dortmund have qualified for the Europa League after a disappointing last season.
They are, however, top of the Bundesliga table after three straight wins, ahead of champions Bayern Munich on goal difference.
Januzaj made his first-team debut for United in the 2013-14 season but has not earned a regular starting spot under coach Louis van Gaal.
His contract with United runs to 2018.
Draxler leaves Schalke for Wolfsburg in record deal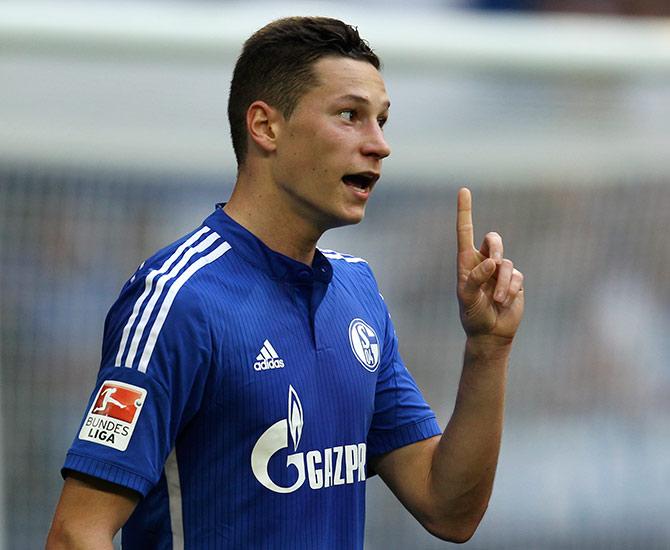 Schalke 04's Julian Draxler. Photograph: Ina Fassbender/Reuters
Germany international Julian Draxler has left his home club Schalke 04 after 14 years to join VfL Wolfsburg on a five-year contract in a record transfer for the Ruhr valley club, Schalke sports director Horst Heldt said.
The talented 21-year-old World Cup winner became Schalke's biggest transfer ever in a deal worth 35 million euros, according to media reports.
"There were two reasons why we agreed to this deal," Heldt said in a statement. "We will not comment on transfer details but can say that it is the transfer with the highest revenues generated in the history of our club.
"We also met the specific wishes of Julian to change clubs."
The midfielder joined Schalke's youth team as a boy in 2001 and made his debut as a 17-year-old in 2011, playing 119 Bundesliga games and scoring 18 goals.
Wolfsburg, who have plenty of cash after selling Kevin De Bruyne for a reported 75 million euros to Manchester City and Ivan Perisic to Inter Milan for another 20 million, have also brought in central defender Dante from Bayern Munich as they prepare for the Champions League group stage.
The Wolves were Bundesliga runners-up last season and won the German Cup.
Monaco striker Martial set to join Manchester United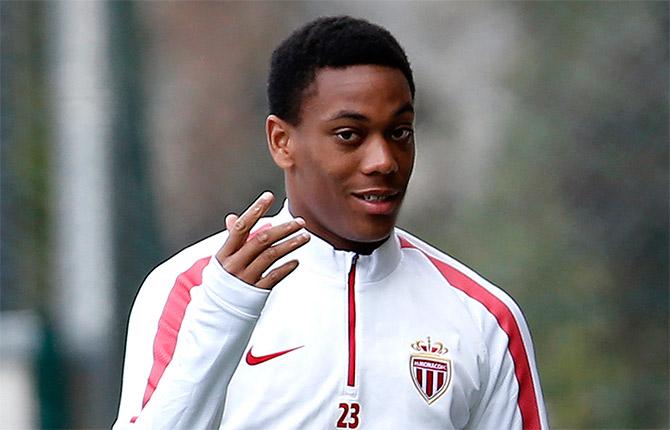 Anthony Martial during a training session. Photograph: Eric Gaillard/Reuters
Monaco forward Anthony Martial is poised to join Manchester United after being allowed to leave the France training camp to sign his contract on deadline day, the French federation said.
"He asked Didier Deschamps the authorisation to travel to England to sign a contract with Manchester United. Given the exceptional circumstances, the coach has granted that authorisation to the player," the FFF said in a statement.
British media reported that United have offered 36 million pounds ($55.49 million) for the 19-year-old, who scored nine goals in 35 Ligue 1 appearances last season.
The uncapped Martial was called up by Deschamps for friendlies against Portugal in Lisbon and Serbia in Bordeaux.
Croatia forward Perisic swaps Wolfsburg for Inter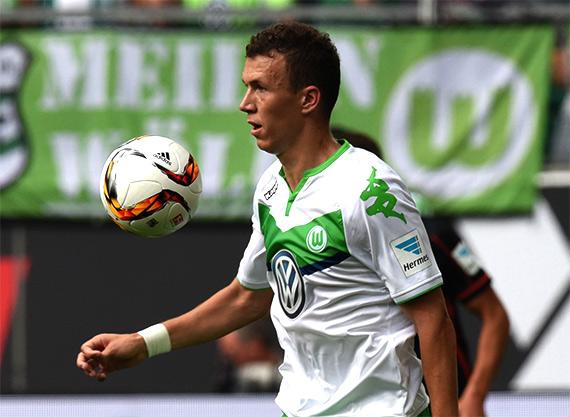 Ivan Perisic is photographed during a German Bundesliga match. Photograph: Fabian Bimmer/Reuters
Inter Milan have boosted their frontline after signing Croatia forward Ivan Perisic from VfL Wolfsburg on a five-year deal, the German club said.
The two clubs did not provide any further details of the transfer but the move was reportedly worth 20 million euros ($22.48 million) after months of negotiations.
"I had a good and successful time in Wolfsburg. I would like to that Wolfsburg officials for making my move to Italy possible," Perisic said in a Wolfsburg statement.
The 26-year-old joined the Wolves in 2013, netting 18 times in 70 Bundesliga matches.
Wolfsburg have also sold attacking midfielder Kevin De Bruyne to Manchester City for a reported Bundesliga record of about 75 million euros.
Liverpool's Markovic joins Fenerbahce on season-long loan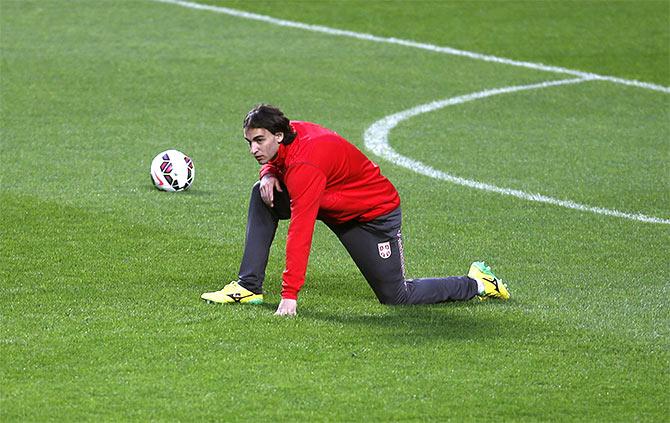 Lazar Markovic attends a training sessio. Photograph: Rafael Marchante/Reuters
Liverpool's Lazar Markovic has joined Turkish side Fenerbahce on a season-long loan having failed to secure regular first-team football at Anfield, the Premier League club said.
"The 21-year-old winger will spend 2015-16 with the Turkish club, who finished second in the Super Lig last term," Liverpool said in a statement on their website (www.liverpoolfc.com).
Markovic joined from Portuguese side Benfica in July 2014 for a fee reported to be around 20 million pounds ($34.03 million).
The highly-rated Serbian forward was one of a number of players brought in to offset the loss of talismanic forward Luis Suarez but he failed to live up to the lofty expectations, scoring just three goals in 34 appearances in all competitions.