Martina Hingis, Flavia Pennetta, Jelena Jankovic, Thomas Johansson and other top tennis players would cross swords when the Champions Tennis League (CTL) 2015 begins on November 23.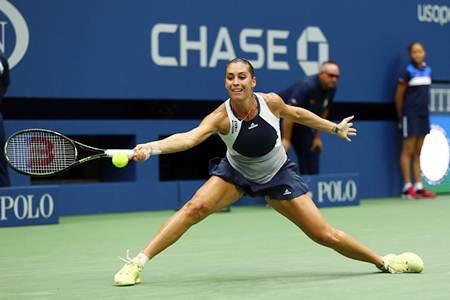 The second edition of the Vijay Amritraj-promoted tournament will begin in Mumbai and will see 13 matches being played over a two-week period.
The event will conclude with a grand finale in Hyderabad on December 6, Amritraj told reporters on Tuesday.
CTL features six city-based teams across the country, put into two zones.
"Each zone has three teams, where all teams play each other in a home and away format. The team winning the highest number of games in their respective zone will play each other in the grand finale to win the prize money of Rs 1 crore. The runner-up would win Rs 50 lakhs," he said.
The six teams include Punjab Marshalls, Mumbai Tennis Masters, Raipur Rangers, Nagpur Orangers, Hyderabad Aces and an yet to be announced sixth team.
"Over the years, I always said that we only had the Chennai Open as the international tennis event in India. Champions Tennis League brings international tennis, world class tennis to different cities across India. We have Indian Davis Cup players who are part of each team to participate alongside great champions.
"And, we will also have two juniors in each team, one boy and one girl, to learn and experience what it is to be alongside these great champions," Amritraj said.
The Hyderabad Aces comprises Hingis, Ivo Karlovic, Thomas Johansson, Jeevan Neduncheziyan and the two juniors Sathwika Sama and Adil Kalyanpur.
Amritraj said the CTL is delighted to have Hingis, who has been having a great run for some time now in the company of India's star player Sania Mirza in the doubles category in international tennis.
Image: Italy's Flavia Pennetta executes a forehand return.
Photograph: Clive Brunskill/Getty Images