...Sweden's under-21s, with their victory over Portugal in the Euro final, show the Nordic country's footballing future is bright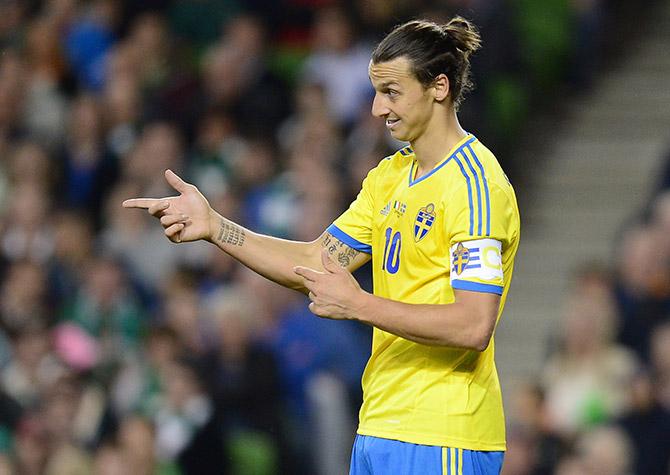 Zlatan Ibrahimovic of Sweden in action. Photograph: Jamie McDonald/Getty Images
Having spent so long depending on the outrageous individual talent of striker Zlatan Ibrahimovic, Swedes have often wondered what the future holds after his retirement.
Their UEFA Under-21 championship-winning side may just have provided the answer.
Despite a squad of players cobbled together from a shaky domestic league and Europe's less-glamorous clubs, Sweden created a team spirit that could not be broken, culminating in Tuesday's 4-3 penalty shootout win over Portugal in Prague.
"We said we were going there to win the tournament, and anything this team has set out to do, we've done it," striker John Guidetti told Reuters as the squad arrived back in Stockholm to a hero's welcome.
"We knew it was going to be difficult, but we knew we had a big chance if we played the way we can play and if we worked the way we can work. We went down there and we did it."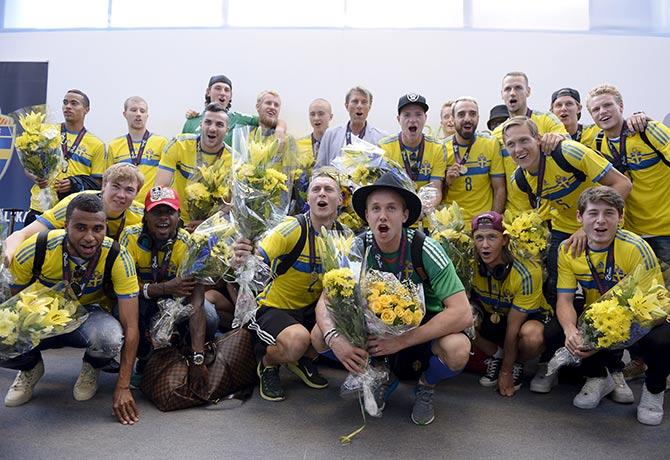 Members of the Swedish Under-21 team pose for a group photo after arriving at Bromma Airport in Stockholm, a day after their victory over Portugal during the Euro Under-21 championship. Photograph: Jessica Gow/TT News Agency/Reuters
For Sweden, it was truly a triumph of hard work over star names, just as it was when they came third at the 1994 World Cup in the United States, and when they lost the World Cup final to Brazil in Stockholm in 1958.
Former Manchester City, Feyenoord and Celtic striker Guidetti is perhaps the most well-known name in the Swedish squad, but there is not even the slightest hint of ego from him or any of the other players -- it's all about the team.
"I love playing for this team, and when you love the team as much as you do, you go out and you give a hundred and ten percent," Guidetti explained.
With their roots in small clubs from all over the country, the Swedes battled and harried, harassing their more heralded opponents throughout the tournament and showing plenty of skill and speed when they counter-attacked.
They came from behind to beat Italy, lost to England and then drew with Portugal to make the semi-finals, where they hammered Denmark 4-1, out-working and out-fighting their Nordic neighbours.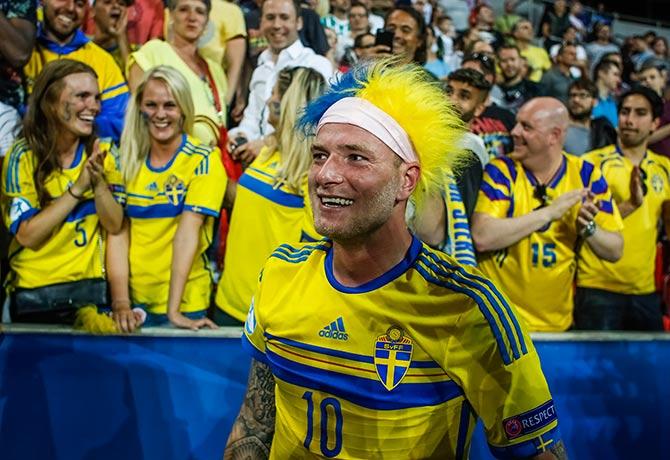 John Guidetti of Sweden celebrates Swedish victory in UEFA U21 European Championship final match against Portugal in Prague. Photograph: Matej Divizna/Reuters
With 33-year-old Zlatan likely to retire from the national side after next year's Euros in France, Guidetti is relishing the opportunity of going one step further.
"To win the European Championship at the next level would be an even bigger dream," he said before boarding the bus to the celebrations in downtown Stockholm.
"But right now, I'm just living this dream."