A summary of sports events and persons who made news on Monday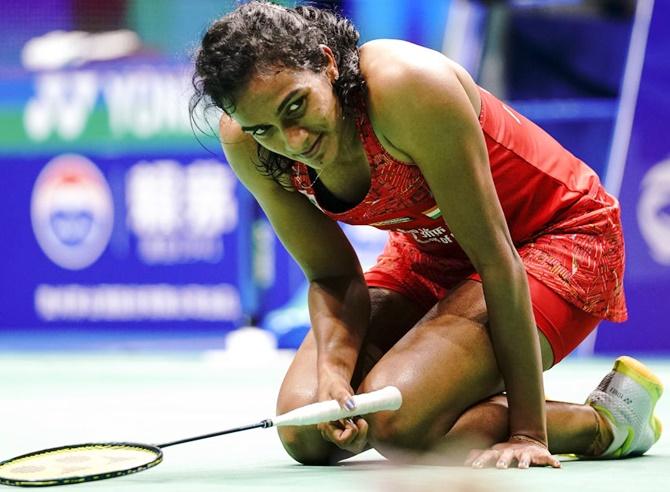 Olympic silver medallist P V Sindhu will look to shrug off the disappointment of her recent early exits when she spearheads Indian challenge at the $ 355,000 Singapore Open, starting on Tuesday.
Sindhu, who had claimed the BWF World Tour Finals in December last year, has looked off colour in the last few weeks.
She made a first round exit at the All England Championship and lost in the second round of Malaysia Open, losing to Korea's Sung Ji Hyun on both occasion.
She had entered the semifinals at India Open but went down to He Bingjiao of China despite holding advantage in the first game.
With hardly any time to make changes on the game or work on weaknesses considering the back-to-back tournaments in the BWF calender, it will be a challenge for fourth seed Sindhu to get to her best. She begins her campaign against Indonesia's Lyanny Alessandra Mainaky.
Saina Nehwal is the only Indian to claim a title this season with the 29-year-old from Hyderabad securing the crown at the Indonesia Masters following the injury of Carolina Marin of Spain in the finals.
Last week, Kidambi Srikanth was the best-placed Indian at Kuala Lumpur as he finished at the quarterfinals after losing to Olympic champion Chen Long. The 26-year-old from Guntur had broken a 17 month drought by reaching the finals of a BWF event at India Open.
This week, sixth seed Srikanth will continue his quest to break his title jinx when he begins his campaign against a qualifier at BWF World Tour Super 500 event.
Among others, HS Prannoy, who regained some form with a quarterfinal finish at India Open, will face France's Brice Leverdez, while Swiss Open finalist B Sai Praneeth has a tough fight ahead against world no 1 and top seed Japan's Kento Momota.
Pacquiao follows Mayweather in signing with Japan's Rizin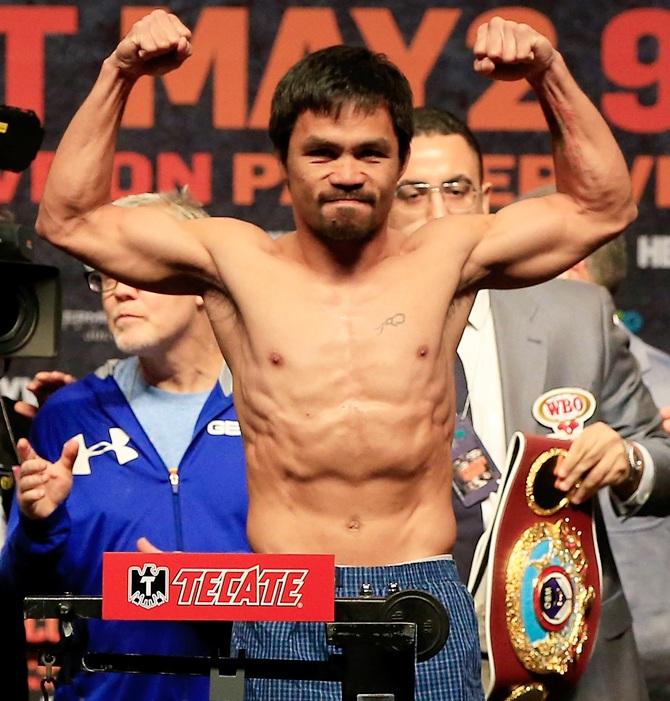 Filipino multiple world boxing champion Manny Pacquiao has signed with Rizin, the Japanese mixed martial arts organisation that put together Floyd Mayweather's exhibition fight in Tokyo on New Year's Eve, its CEO Nobuyuki Sakakibara said on Monday.
Sakakibara posted photographs on Twitter of the 40-year-old Pacquiao signing a contract.
"I'm here in the Philippines," wrote Sakakibara.
"RIZIN.15 will have this man involved in a way. We will be ready to announce as I get back to Japan!"
He did not specify in what capacity Pacquiao would be involved in the event scheduled for April 21.
Pacquiao's last fight was a unanimous decision victory over American Adrien Broner in January.
Mayweather, who beat Pacquiao in a drab 2015 bout, came out of retirement briefly to score an easy victory over kickboxer Tenshin Nasukawa in the main event of Rizin's prestigious New Year's Eve show.
Pacquiao follows Mayweather in signing with Japan's Rizin
F1 owners near deal for British Grand Prix to be kept at Silverstone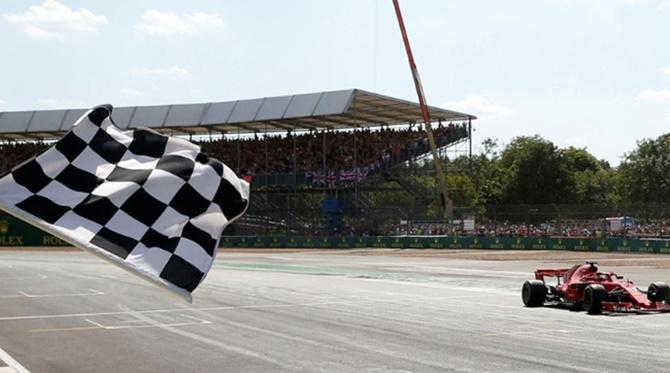 Formula One owners Liberty Media Corp are nearing an agreement to keep the British Grand Prix at Silverstone, the Financial Times reported on Monday citing sources familiar with the matter.
US-based Liberty Media, which acquired Formula One in 2017, is in the final stages of agreeing a new deal with the British Racing Drivers' Club (BRDC), which owns the Silverstone track, the FT said.
Silverstone is a former World War Two airfield that hosted the first championship grand prix in 1950 and Formula One CEO and chairman Carey Chase is keen to maintain the "historic core of F1", the FT quoted one of its sources as saying.
The circuit is also a home grand prix for most Formula One teams.
The future of the British Grand Prix beyond 2019 has been in doubt after the BRDC triggered a break clause in their contract with Formula One a few months after Liberty Media's takeover in the hope of negotiating better terms.
The main sticking point was the cost of hosting rights for the race, which were set to rise each year under the terms of the contract the BRDC had with the former owners of Formula One and ex-chief executive Bernie Ecclestone.
Formula One managing director Ross Brawn said last month that the sport could look to London if Silverstone fails to secure a deal for the British Grand Prix after this year.
Other venues, such as Cardiff, were also under consideration, but those plans were shelved after Liberty Media concluded a move would not be possible by next year and stepped up talks with the BRDC, the FT said.
Currently, a compromise is being discussed with Liberty Media, demanding 18 million pounds a year, while the BRDC has offered 15 million pounds a year, the report said.