A summary of sports events and persons who made news on Monday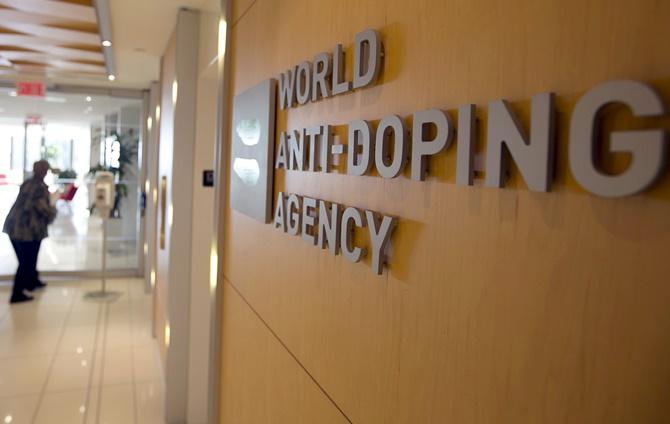 The World Anti-Doping Agency president Craig Reedie is offended by allegations that WADA put money above clean sport while reinstating Russia's anti-doping agency (RUSADA), and said the move was only aimed at achieving Russian compliance.
WADA lifted the ban on RUSADA, subject to conditions, on Thursday, thus incurring the wrath of athletes and other anti-doping bodies.
Former WADA director general David Howman termed the decision "money over principle", which Reedie vehemently denied in an open letter.
"...the accusation that WADA – and me personally – have pandered to the interests of money over clean sport are totally untrue, and deeply offensive," Reedie wrote.
"The author of those remarks, as a former Director General of WADA, should know better.
"This week's decision was based entirely on achieving Russian compliance, as properly delivered. A regularly monitored anti-doping process in Russia is surely the best way to reassure athletes there, and elsewhere, that clean sport prevails."
RUSADA was suspended in November, 2015 after an independent WADA report carried out by Canadian lawyer Richard McLaren outlined evidence of widespread state-backed, systematic doping and cover-ups in Russian sport.
Russia acknowledged the report but has consistently denied the existence of a state-sponsored doping programme.
Reedie said the doping saga "poisoned sport and its place in the world" but reminded WADA was quick to confront the scandal "with two long-running and independent investigations."
He said the criticism of the RUSADA reinstatement was "understandable" but WADA's mandate was to develop a "robust Russian anti-doping agency".
"Our pressure to secure progress and concessions has been unrelenting, even if the language we have used may have been polite, and even diplomatic," he said.
Reedie said Russia had met 29 of the 31 criteria of the compliance roadmap.
"Only the acknowledgement of wrongdoing and access to the Moscow laboratory remained..."
Saina has tough draw at Korea Open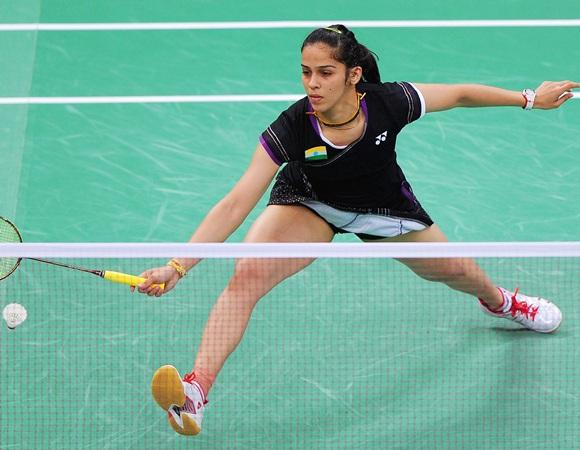 Saina Nehwal and Sameer Verma will aim for the title when they lead the Indian challenge at the US$600,000 Korea Open World Tour Super 500 tournament beginning in on Seoul Tuesday.
Saina, who had skipped the Japan Open earlier this month after winning a bronze at the 18th Asian Games, will look to get over the disappointment of her first-round exit at China last week when she takes on Korean Kim Hyo Min.
Fifth seeded Saina, ranked 10th in the world, has done well in the major events this year, grabbing a second gold at Gold Coast Commonwealth Games and a bronze at the Jakarta Asian Games. But the Indian has been inconsistent in the BWF events.
Saina, who had reached the finals at the US$350,000 Indonesia Masters in January, was ousted by Korea's Sung Ji Hyun last week at China and will have a tough task at hand as she is likely to face third seed Japanese Nozomi Okuhara in the quarter-finals.
In men's singles, Sameer Verma will carry the Indian flag after Kidambi Srikanth pulled out after playing back-to-back tournaments in Japan and China in the last two weeks.
Sameer has been troubled by injuries but he has done well when he has been fit, winning titles at Swiss Open in February and Hyderabad Open early this month.
The 23-year-old Dhar, who had finished runners-up at 2016 Hong Kong Open, will play Denmark's Anders Antonsen in his opening match.
He had beaten the Danish shuttler at India Open in January this year. If the Indian crosses the opening round, he is expected to meet reigning world champion Kento Momota of Japan.
Young women's shuttler Vaishnavi Reddy Jakka will also compete in the tournament, taking on formidable sixth seed Beiwen Zhang of USA in the opening round.
Among others, Ajay Jayaram will take on China's Zhao Junpeng in the qualifiers. Young Vaidehi Choudhari and Mugdha Agrey will also compete at the women's singles qualifying round.
Anand rests as Indian men take on El Salvador
Five-time world champion Viswanathan Anand is expectedly rested for the opening tie as the fifth seed Indian men take on El Salvador in the 43rd Chess Olympiad in Batumi, Georgia on Tuesday.
After a glittering and probably the best ever opening ceremony in any Olympiad that was a mix of performances by the local stars, its time now to set the clock rolling and start the biggest biennial chess event.
Anand, being one of the most respected player in the competition was called for the ceremonial draw of lots that gave top seeded United States and India white colour on the top board in the first round.
Each match will be played over four boards and the team scoring 2.5 points in all will be declared the winner. The points awarded are called Match points which means two points are awarded for every win, one for a drawn 2-2 result and none if a team scores less than two.
Like India, defending champions USA also rested top rated Fabiano Caruana in the first round clash against Panama and as if on cue, Russians gave a day off to their biggest star Vladimir Kramnik.
The biggest absentee in the Olympiad this year is reigning world champion Magnus Carlsen and Norwegians, who finished a creditable sixth last year.
The other notable absence is that of Veselin Topalov of Bulgaria but that is because Bulgarian team is not playing this time.
The first round looks like a walk in the park for the Indian men with over 400 rating points separating each member from their respective opponents.
While the going is expected to get tougher after each round, the real challenge may not come till the fourth round when some relatively big clashes are expected to take place.
Apart from the fancied, United States, Russia, China and Azerbaijan, a young Iranian team might just come knocking on the doors and can trouble the best.
The team is headed by recently crowned world junior champion Parham Maghsoodloo on the top board and has an average age of less than twenty years with all players already attaining the Grandmaster title.
Meanwhile, in the women's section the Indian eves can also fancy for a 4-0 opening round rout against New Zealand.
Out of action for almost two years, Koneru Humpy has been given the chance to get back in competitive mode and the other Indian Grandmaster D Harika has taken a drop instead. Humpy's form will be crucial if Indian women have to win a medal here.
Russian women start as the top seed this time as top Chinese player Yifan Hou is not playing for her team.
Ukraine is seeded second ahead of China and the local favourite Georgia is seeded fourth. While there could be individual upsets on some boards, it is unlikely that any top team will go down in the opening round.
Payas Jain shines as paddlers sweep Serbia Junior and Cadet Open
India's paddlers swept the team titles in the girls and cadet boys category with Payas Jain winning the singles crown at the 2018 Serbia Junior and Cadet Open in Belgrade.
Delhi's Payas first helped bag the cadet boys team event title in the company of Vishwa Deenadayalan and then went on to claim the cadet boys singles crown while the junior girls captured the team title.
India's A and B teams, both made the podium with the former claiming gold, courtesy Payas and Vishwa while the latter settled for silver.
In the final, Team A beat Team B 3-1. Team B started well with Divyansh getting the better of Payas 11-7, 11-9, 6-11, 12-10 in the opening tie. But Vishwa defeated Aadarsh 11-7, 11-7, 11-8 and later Payas won 12-10, 11-6, 11-7, including a doubles reverse 12-10, 11-8, 12-10 to end Team B's title hopes.
On the other hand, the duo of Divyanish and Aadarsh registered 3-0 win against Saudi Arabia's Khalid Alshareif and Salem Alsuwailen, but were tested to the core, in the semi-finals which they won 3-2 against China's Deng Hapieng and Tian Chufan.
Later, Anusha Kutumbale, Swastika Ghosh and Dia Chitale combined well to beat Singapore's Goi Rui Xuan, Pearlyn Koh Kai Xin and Wong Xin Ru 3-1 in the junior girls final.
India B, comprising Radhapriya Goel, Prapti Sen and Paymantee Baisya, lost to Singapore in the semi-finals.
After pairing up with Vishwa to claim cadet boys' team crown, the two had a very good chance of adding another gold in doubles which they missed as China's Liu Shuanghao and Xu Haotian won 12-10, 9-11, 11-9, 3-11, 11-9, by a whisker.
Ritu to replace Vinesh in 50kg for Worlds, Pinki back in 53kg
Grappler Ritu Phogat will replace her injured cousin Vinesh Phogat in the 50kg category for the World Championship, the Wrestling Federation of India said on Monday.
Vinesh, who was a medal favourite, suffered an elbow injury on Friday during practice and was ruled out.
The WFI had entered Ritu's name in the 53kg after original choice Pinki refused to appear in a re-trial recently.
However, in the changed scenario, the WFI was left with no option but to bring back Ritu for her original weight category, 50kg.
It also means that Pinki will now compete in the 53kg and will not miss the prestigious event of the United World Wrestling (UWW).
"We have asked Ritu to compete in 50kg and brought back Pinki in 53kg. Vinesh missing out is a loss for us, the injury is unfortunate," WFI assistant secretary Vinod Tomar said.
Last year, Ritu had won a silver at the U-23 World Championship in Bydgoscz, Poland.
Both Ritu and her sister Sangeeta had missed out on the Asian Games trails due to a delayed flight from Turkey.
Ritu is the country's best wrestler in the 50kg category along with Vinesh, who won gold medals at this year's CWG in Gold Coast and Asian Games in Jakarta and Palembang.
The World Championship is slated to be held in Budapest, Hungary from October 20 to 28.