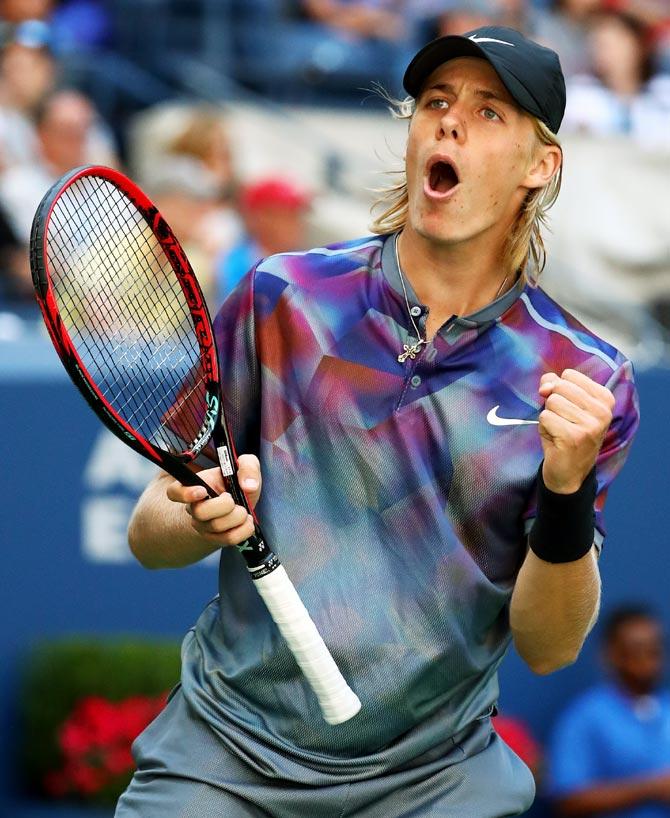 Denis Shapovalov, who is part of Canada's team for the 2022 ATP Cup, has tested positive for COVID-19 in Sydney, the 22-year-old said on Saturday.
Shapovalov played last week at the World Tennis Championship exhibition event in Abu Dhabi, where he beat 20-times major winner Rafa Nadal in the third-place playoff match.
Nadal, Olympic champion Belinda Bencic and Tunisian Ons Jabeur all tested positive for the virus after playing the tournament.
Shapovalov said he is experiencing minor symptoms.
"Hi everyone, just wanted to update you that upon my arrival in Sydney, I tested positive for COVID," Shapovalov tweeted.
"I am following all protocols including isolation and letting the people who I've been in contact with know.
"Right now I am experiencing minor symptoms and look forward to getting back on the court when it safe to do so."
The 2022 ATP Cup will feature 16 teams and be hosted across two venues at the Sydney Olympic Park from January 1-9. Canada are in Group C with Germany, Britain and the United States.
The Australian Open will begin on January 17 in Melbourne.
Villa manager Gerrard to sit out two games after positive COVID test
Aston Villa manager Steven Gerrard will miss the team's next two Premier League matches after testing positive for COVID-19, the English club said on Saturday.
Gerrard, 41, who joined the club last month, will miss both Sunday's home game to Chelsea and Tuesday's trip to Leeds United while isolating.
Former Liverpool and England captain Gerrard has led Villa to four wins in six league games since taking over as the manager after the club sacked Dean Smith.
Villa are 10th in the league on 22 points after 17 matches.
"Aston Villa can confirm Head Coach Steven Gerrard will be unable to attend our next two Premier League matches with Chelsea and Leeds United as he will be isolating after testing positive for COVID-19," the club statement read.
Villa's league game at home to Burnley last week was postponed about two hours before kickoff due to a COVID-19 outbreak at the club.
A record 90 new COVID-19 cases were detected among Premier League players and staff in the past week, while 13 games have been postponed so far due to the virus.
Britain reported a record 122,186 new daily COVID-19 cases on Friday as it battles a surge in infections fuelled by the Omicron variant.
Algerian footballer dies of on-field heart attack
An Algerian footballer, Sofiane Loukar, suffered a heart attack and died after colliding with his goalkeeper in a second division match in Oran on Saturday, a local news outlet reported.
The APS agency said 28-year-old Loukar, from Mouloudia Saida, was hurt after running into his goalkeeper mid-way through the first half of their Ligue 2 clash at ASM Oran.
He resumed playing after treatment but then collapsed some 10 minutes later, the agency reported.
Loukar was rushed to hospital but died of a heart attack on his way, APS said. When news of his death was broken to the two teams, they abandoned the match.