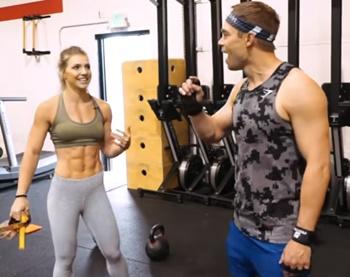 American 800m champion Nick Symmonds recently invited fitness model Claire P Thomas to go against him in a workout challenge.
Claire, who has an Instagram following of 7.7 lakh, is a former athlete and no stranger to tough workouts.
For the challenge, each participant could choose an exercise that would play to their strengths and put the other at a disadvantage. From pull ups to rope climbing to "Max L-Sit Hold", the two went head to head for the challenge.
Who won the challenge?
American middle-distance track athlete Symmonds tweeted, "Claire Thomas is the strongest person in the world!! We went head to head over several events for this week's video to see who is the better all around athlete. Not going to give too much away, but I got my ass kicked! Proud to say I was able to beat her in a few events though. You're gonna like this video!!"
Since being shared on YouTube by Nick Symmonds, many viewers praised both the participants for their great form.
Video Courtesy: Nick Symmonds/Instagram