Second-tier Formula One teams Sauber and Force India lodged official complaints with the EU's competition regulator, alleging that the sport's governing body mismanages prize money.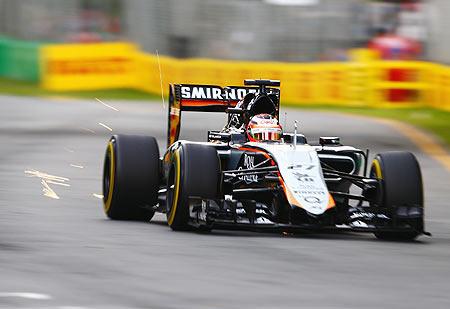 According to a spokesman, the formal complaint accuses Formula One, which is run by controversial sports mogul Bernie Ecclestone, of unlawfully dividing revenues.
"The EU has received the complaint and will evaluate it," said European Commission spokesman Ricardo Cardoso in an email.
The two teams also confirmed the complaint.
"Sahara Force India is one of two teams to have registered a complaint with the European Union questioning the governance of Formula One and showing that the system of dividing revenues and determining how Formula One's rules are set is both unfair and unlawful," the team said in a statement.
The Sauber team said the formal complaint touched on Formula One's "rule making powers and privileges, which are harming the sport".
Image: Nico Hulkenberg of Germany and Force India drives
Photograph: Clive Mason/Getty Images