The Bollywood star takes tips from the athlete she will play in Amole Gupte's biopic.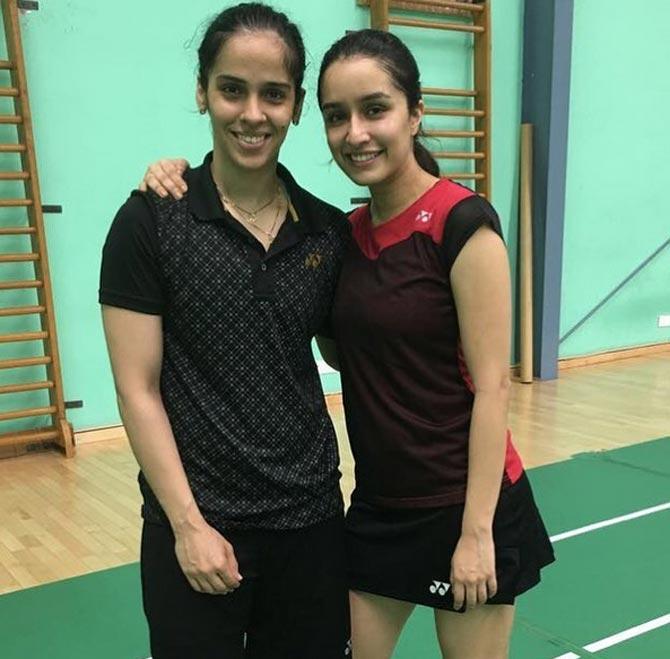 IMAGE: Saina Nehwal, left, with Shraddha Kapoor after a training session. Photograph: Kind courtesy Saina Nehwal/Instagram
The real Saina Nehwal met the reel version as the badminton star caught up with Bollywood star Shraddha Kapoor in Hyderabad.
Shraddha is in the city to prepare for her role in the biopic on the Olympic bronze medallist's life and career.
'Today's badminton practice session with @shraddhakapoor #Biopic,' Saina tweeted after a practice session with the actress.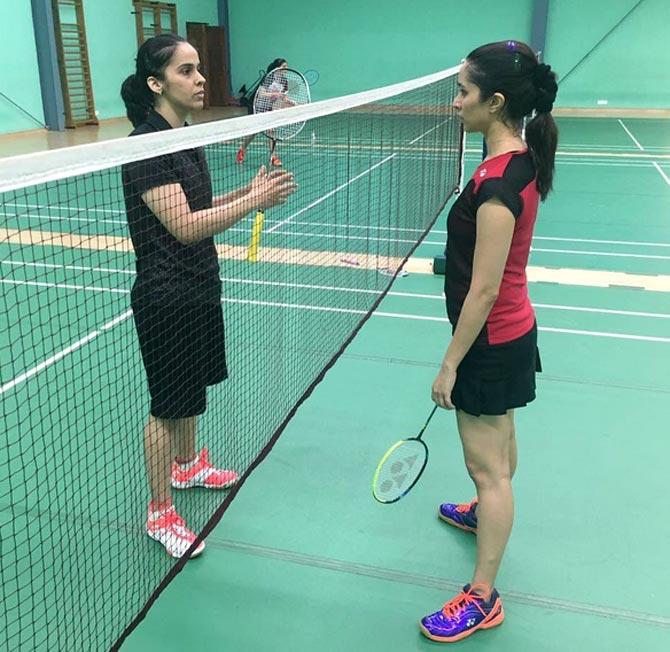 IMAGE: Shraddha gets some tips from Saina. Photograph: Kind courtesy Shraddha Kapoor/Instagram
Shraddha revealed how she is taking lessons from Saina to prepare for the role.
'Today training with the champ herself @nehwalsaina,' Shraddha noted on Twitter.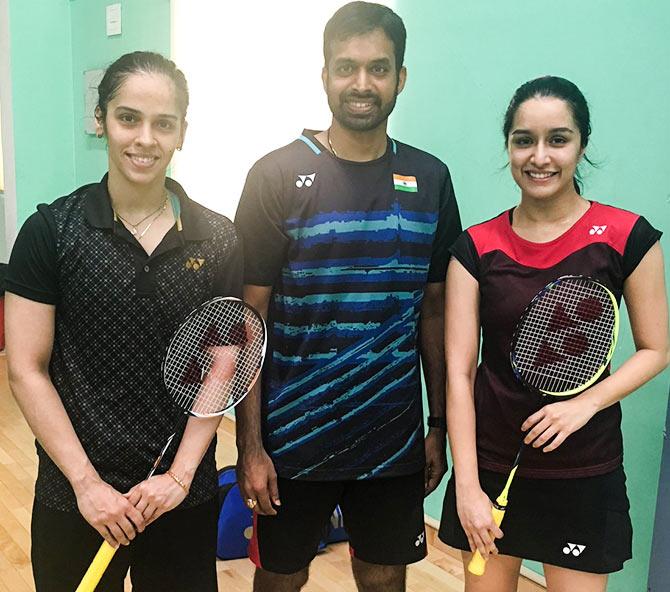 IMAGE: Saina and Shraddha meet up with Pullela Gopichand, Saina's coach and only the second Indian to win an All England badminton title. Photograph: Kind courtesy Saina Nehwal/Instagram
Shraddha is improving her badminton skills at national coach Pullela Gopichand's academy.
The movie, which will be directed by Amole Gupte, will begin shooting later this year.
Saina recently resumed her partnership with long-time mentor Gopichand after a three-year stint with Vimal Kumar.
She won a bronze at the World Championships in London, where P V Sindhu won the silver.