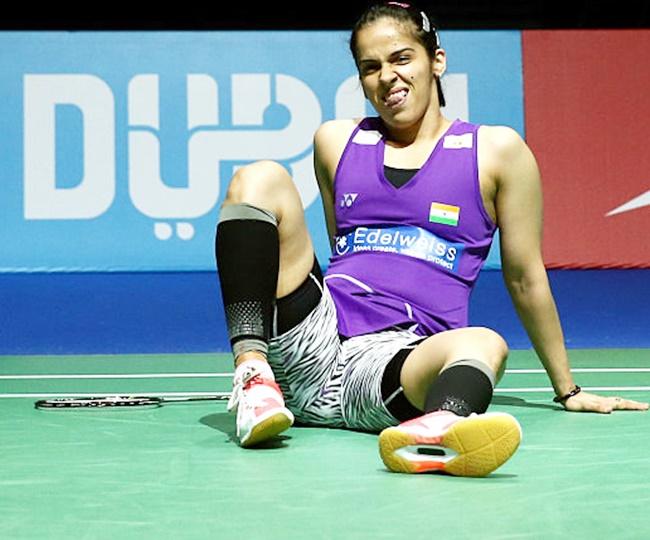 Almost a year after Saina Nehwal's early exit from the Rio Olympics proved to be one of the biggest upsets for the Indian contingent at the Games, the shuttler, on Saturday, accepted an error in judgment on her part to go to Olympics.
The 27-year-old Saina's second round defeat to unheralded Ukrainian Marija Ulitina was the lowest point for India at the Rio Games.
That was a year ago. Now, a rejuvenated Saina marked her return to the big league by reaching the semi-finals of the World Badminton Championships in Glasgow.
"Only I know what I went through. I shouldn't have gone to Rio. I didn't know I had a major injury. The belief of my parents and coach helped me get back. I still have tendonitis in the (right) knee," Saina said after her quarter-final match on Saturday.
The 27-year-old Indian, who won a silver medal at the last edition at Jakarta, dug deep to eke out a 21-19, 18-21, 21-15 win over world No. 31 Kristy Gilmour of Scotland.
"I was expecting a tough fight, but I was surprised she was playing so quick," said Saina.
"There were a lot of difficult rallies. She was pepped up and motivated, she put up a great show. I didn't expect she would last so long in the third game."
Saina had come into the match with a 4-0 head-to-head record against the 23-year-old Scottish, but she didn't play her in the last three years. Gilmour had meanwhile won two silver medals at the European Championship.
The London Olympics bronze medallist will next play seventh seed Nozomi Okuhara of Japan, who knocked out two-time defending champion Spain's Carolina Marin 21-18, 14-21, 21-15 in another match.
"I wasn't sure of a medal, I had a difficult draw. Reaching the semi-finals is a great feeling, but tomorrow will be a tough match."
Image: Saina Nehwal
Photograph: Warren Little/Getty Images for Falcon.