If a government servant is found involved in grievous crimes, he or she is usually suspended till the case is underway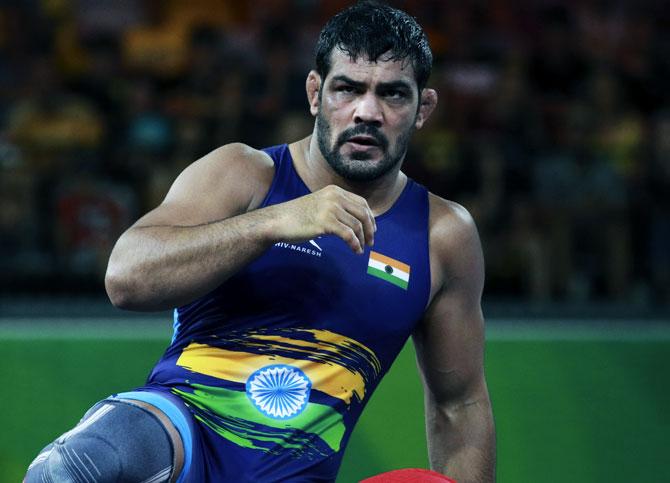 The Northern Railway issued an order, on Tuesday, suspending wrestler Sushil Kumar following his arrest by the Delhi Police in a murder case.
Olympic medallist Kumar was arrested, along with his associate and co-accused Ajay, from outer Delhi's Mundka area on May 23 for his alleged involvement in the death of a 23-year-old wrestler at Chhatrasal Stadium.
A senior commercial manager with the Northern Railway, Kumar had been on deputation with the Delhi government since 2015 and was posted as an Officer on Special Duty (OSD) at Chhatrasal Stadium for development of sports at school level.
His deputation was extended in 2020 and Kumar had applied for an extension for 2021 as well which had been rejected by the Delhi government and he was sent back to his parent cadre — Northern Railway — officials said.
"A case against Sushil Kumar, (Adhoc)JAG/ IRTS, on premature repatriation to Northern Railway from NDMC, in respect of a criminal offence is under investigation. He was detained in police custody on 23rd May, 2021 for a period exceeding forty-eight hours."
"Now, therefore Sushil Kumar JAG/ (Adhoc) IRTS is deemed to have been suspended with effect from the date of detention i.e. 23rd May, 2021 in terms of Rule 5 (2) of (D&A) Rules, 1968 and shall remain under suspension until further orders," Northern Railway spokesperson Deepak Kumar said.
Senior officials have said that if a government servant is found involved in grievous crimes, he or she is usually suspended till the case is underway.
Also, Sushil Kumar is set to be dropped from the Wrestling Federation of India's annual contracts list.
The meeting between the Wrestling Federation of India (WFI) and sponsors Tata Motors was to be held in 2020 but was put on hold due to the coronavirus pandemic.
A WFI source said the decision to drop Sushil is purely based on performance and has nothing to do with his arrest for his alleged involvement in the murder of a fellow wrestler, Sagar Dhankad, at the Chhatrasal stadium.
"It is clear that Sushil and Pooja have not done anything notable since they were offered contracts. They will not make the cut when the review meeting is held next month," a WFI source said.
The WFI had taken a leaf out of BCCI's book to offer central contracts to its players in 2019. About 150 wrestlers had got one-year contracts which are subject to review.
Sushil was promoted to Rs 30 lakh Grade A contract after initially being placed in Grade B that gave the wrestlers an annual remuneration of Rs 20 lakh.
Sushil could not win any medal in the 2018 Asian Games in Jakarta and also bowed out of the 2019 World Championship with a close first-round defeat. He has not competed since then.
When contacted, WFI Assistant Secretary Vinod Tomar did not confirm exclusion of the wrestler but hinted such a step cannot be ruled out either.
"All decisions will be made at the meeting only. But one thing is sure that sponsors' money will not be distributed for nothing. We have to utilise the money wisely," Tomar said.
Much before Sushil got embroiled in the shocking case, there were questions as to why WFI was keeping him in the contracted list given his lack of participation at the international level.
To this, Tomar explained that, "Sushil was not paid his full contract amount in 2020."
"See, we did not give fresh contract to any wrestlers in 2020 because there was no review. We paid Sushil a sum only for one quarter in 2020 and he got nothing after that because he was not competing," he said.