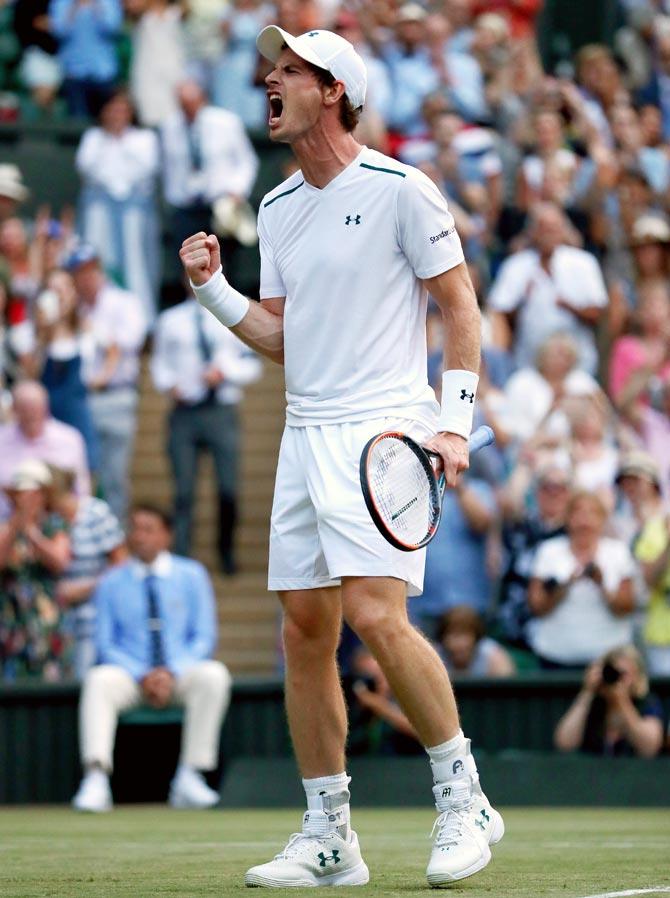 Tennis club hackers know only too well the paralysing nerves that can snatch defeat from the jaws of victory but they are in good company with even the elite players at Wimbledon suffering 'mental torture', according to a leading sports psychologist.
The All England Club's lawns will be the focus of the tennis world over the next fortnight as the world's leading players battle opponents and often their own psychological demons.
History is littered with famous 'tennis chokes' -- matches where a player looked in complete control only to be overcome by tension with the finishing line in sight.
The late Jana Novotna famously shed tears after her game unravelled in the 1993 Wimbledon final against Steffi Graf when she was poised to win the title, only to be struck by nerves.
Even the great Serena Williams was not immune, losing to Czech Karolina Pliskova after leading 5-1 in the third set of their 2019 Australian Open quarter-final.
Who could forget the 2004 French Open final when Argentines Gaston Gaudio and Guillermo Coria took it in turns to become overwhelmed by self-doubt and tension over five nervy sets, both spurning winning positions until Gaudio finally triumphed.
This year's Wimbledon will doubtless throw up more examples and no one should be surprised, according to Katie Mobed, who has helped several British athletes with their mental approach.
She says tennis is the most emotionally challenging sport.
"There are a number of unique challenges elite tennis players have to face. The game is gladiatorial in nature with nowhere for players to hide and no team mate or manager to help deflect the pressure," said Mobed.
"It demands unpredictable endurance and power over an unspecified time frame, and the unique scoring system effectively turns every game into a penalty shootout."
Mobed, speaking as part of Vodafone's Connection Fuels Champions campaign, says the amount of time to think between points and games can undermine even the confidence of the likes of defending champions Novak Djokovic and Elena Rybakina.
"They are facing what you could describe as mental torture. Tennis players probably are only playing tennis for about 10 minutes of every hour they're on court," she said.
"And the rest of the time is time between games, between sets, changing ends, where they're alone with their thoughts."
Britain's former world number one Andy Murray knows only too well the emotional baggage tennis players can carry, losing four Grand Slam finals before finally getting over the line at the 2012 U.S. Open.
His first Wimbledon title a year later -- ending a 77-year wait for a British male champion -- was nauseatingly tense on a suffocating Centre Court.
Considering how much expectation he has shouldered at Wimbledon down the years, the 36-year-old has coped admirably, according to Mobed.
"He is a fantastic example of someone that has worked so hard to uncover his mental strength," she said.