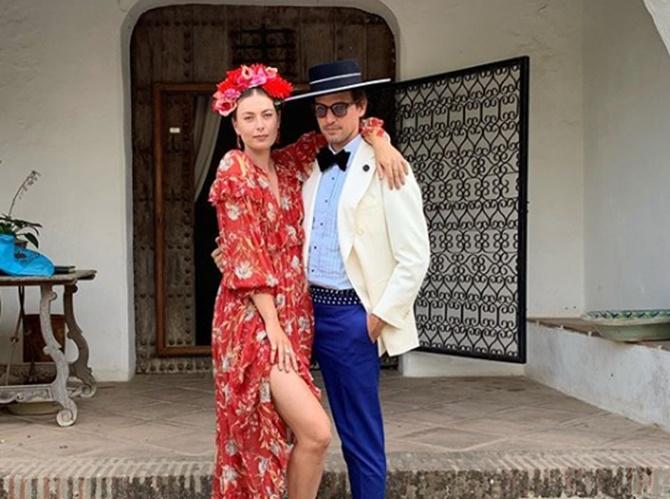 Tennis sensation Maria Sharapova and her partner Alex Gilkes celebrated his 40th birthday in Spain.
Showcasing their weekend of fun on Instagram, the couple marked the occasion with a flamenco-themed bash in Andalusia, Spain.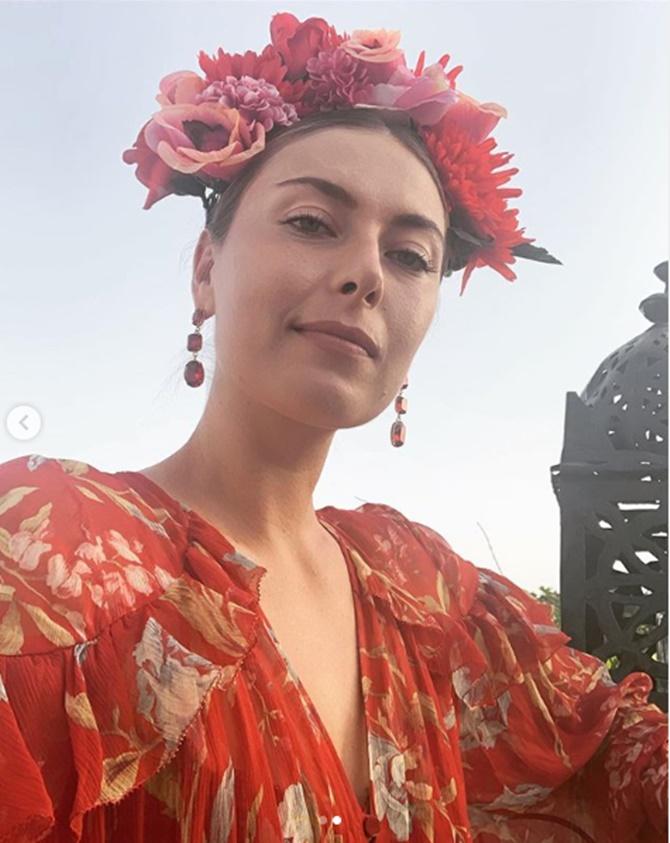 The 40-year-old, who celebrated his birthday on the 16 July, is the founder of online auction platform Paddle 8.
Yet it was the Russian tennis star Maria, 32, who commanded attention in a red floral red dress, with a plunging neckline and ruffled sleeves. She paired the dress with a flamboyant floral headband.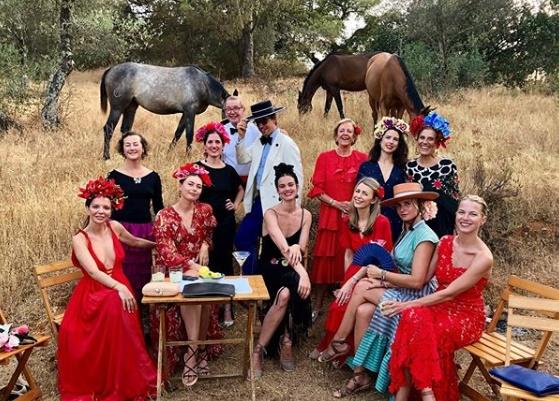 The sports star took to Instagram and captioned the photographs: 'A weekend for the record books. Happy Birthday,' as well as: 'Don't want this festive Spanish weekend to end.'
Alex also shared photographs and wrote, 'A touch of flamenco', while his girlfriend replied, 'An unforgettable weekend'.