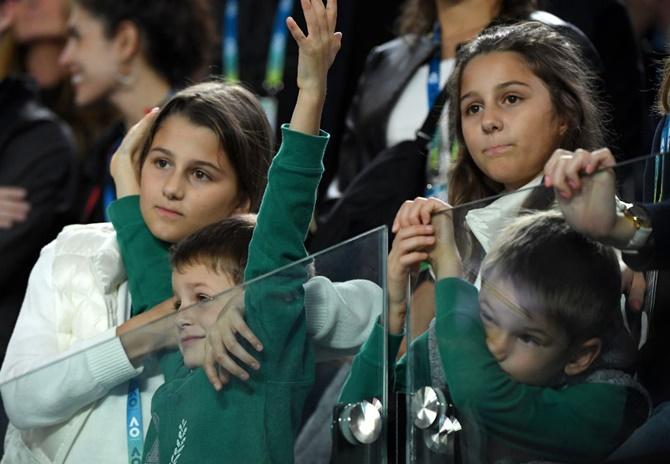 Roger Federer was cheered on by his wife Mirka and children ahead of his first round match on the first day of the Australian Open on Monday.
The 38-year-old showed no signs of rust from his lack of match practice ahead of the Australian Open as the third seed launched his campaign for a record 21st Grand Slam title by hammering American Steve Johnson 6-3, 6-2, 6-2.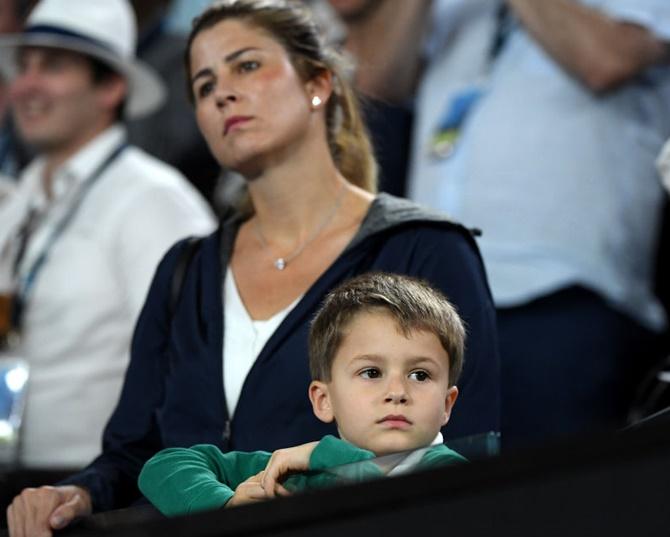 He enjoyed the sight of his twin girls Myla Rose, and Charlene Riva, ten and his sons Leo and Lennart, six in his box.
The identical twins girls both wore matching white jackets with white t-shirts underneath, while the boys were sporting matching green sweaters.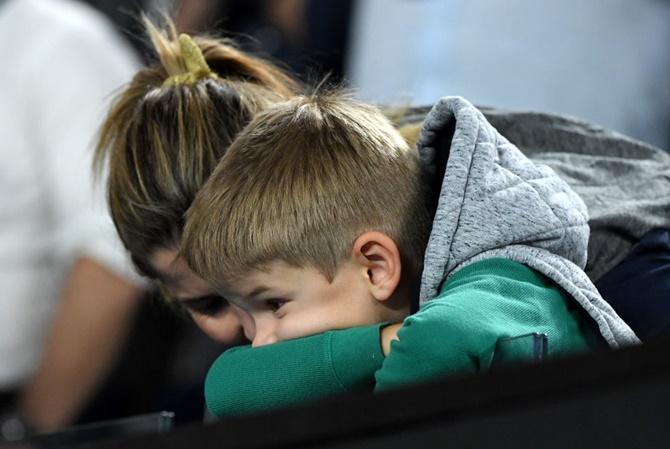 Despite his age, Federer remains a competitive force and won four singles titles last year.
Federer said ahead of the tournament that he had low expectations at the year's opening Grand Slam after missing the warm-up ATP Cup to spend more time with his family.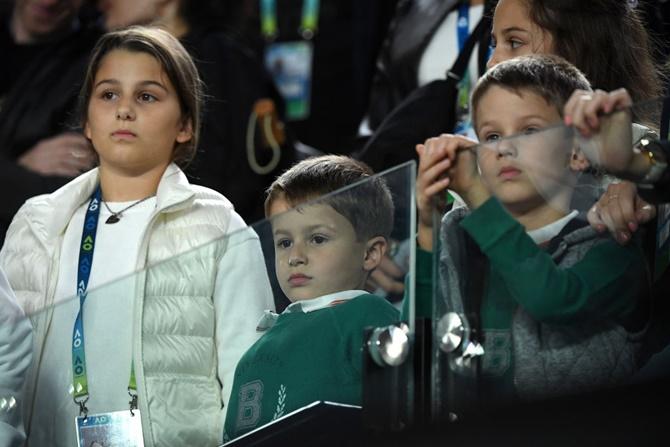 It left him short of match practice, but it didn't show on Rod Laver Arena against the American.
He demystified how he and his wife Mirka try to come up with perfect schedules for their children. They always try their best to be together with the children in one place.
"Normally I don't take these kinds of decisions like this. With my wife, we try to come up with a really good schedule for the kids. At the end weren't ready to do. We wanted to be in the same place for a long time. I don't think it's contradictory at all," he admitted.