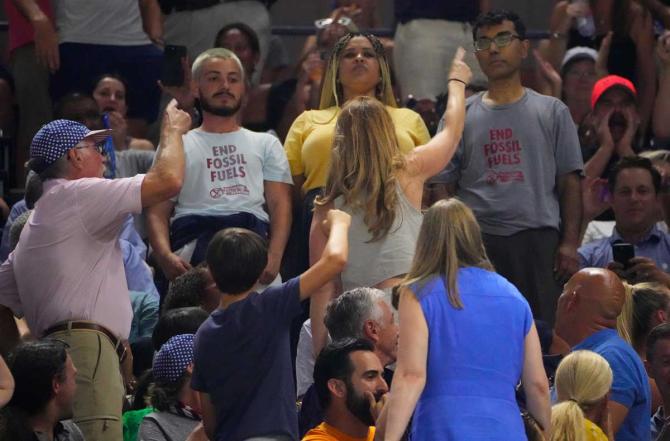 Climate protesters halted the US Open women's semi-final between American Coco Gauff and Czech Karolina Muchova for nearly an hour on Thursday.
With Gauff up a set and holding serve to open the second, a disturbance erupted in the upper bowl of Arthur Ashe Stadium, the sport's largest venue with a seating capacity of over 23,000.

Stacey Allaster, United States Tennis Association (USTA) Chief Executive Professional Tennis, told ESPN the disturbance involved three climate protesters.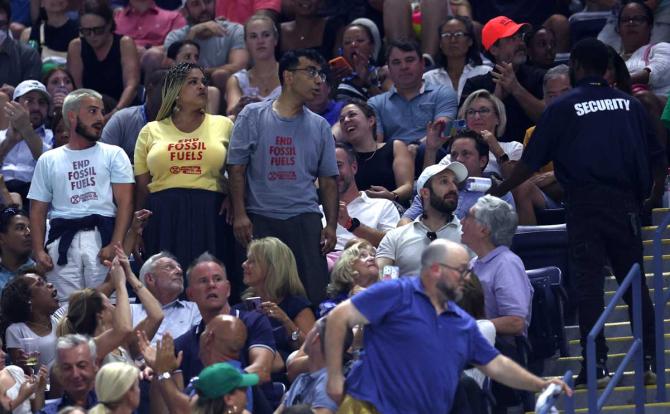 Two were removed peacefully while a third had glued his feet to the cement floor, she added. He was later freed and seen leaving the stadium in handcuffs.

Photographs of the scene showed three protesters wearing shirts with the slogan, 'End Fossil Fuels'.

As players looked into the stands, security flooded into the section around where protesters were shouting. Television pictures showed more than a dozen law enforcement officers in the section.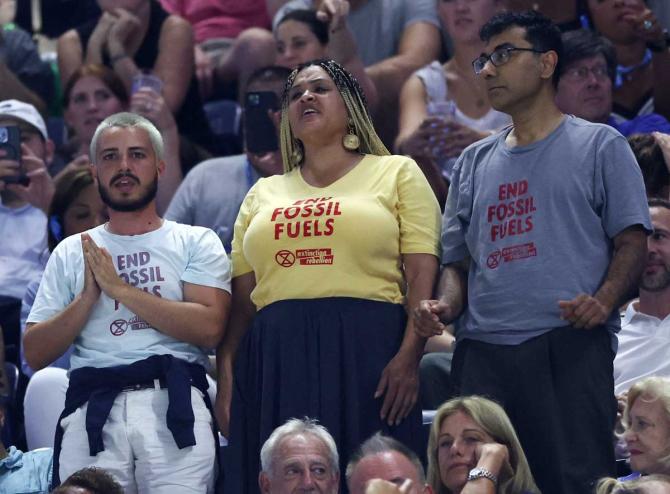 Players were escorted off the court by a USTA official and returned for a warm-up 45 minutes later before play resumed.

Several major sporting events have been targeted by climate groups this year. 'Just Stop Oil' protesters interrupted play at Wimbledon in July, releasing orange ticker-tape mixed with jigsaw puzzle pieces during matches.